NEW WINERY
In 2003 Ashley and Holly Ratcliff purchased a small 8Ha vineyard in the Riverland, South Australia. The vineyard was called Ricca Terra (Italian for Rich Earth). The soils found throughout the vineyard are red earth over limestone, which have the reputation for being very fertile. The vineyard purchased was planted to Chardonnay, Cabernet Sauvignon, Ruby Cabernet and Sultana.
Ashley and Holly's primary intent after purchasing the vineyard was to plant grape varieties appropriately suited to Australia's warming and drying climatic conditions (Chardonnay was not one of these grape varieties).  Their second intent, was to manage their vineyards in a manner that would produce high quality wines. This resulted in the elimination of machine pruning and harvesting in many of their vineyards, which is a common occurrence throughout the Riverland.
Today (2019) Ricca Terra's spread of vineyards is in excess of 80Ha, and one of the largest producers of climate adaptive grape varieties in South Australia.
Ashley and Holly's vision to evolve a traditionally planted vineyard into one that could adapt to extreme climatic changes goes beyond just grape variety selection. The use of drought tolerant rootstocks, soil surface mulches, soil moisture monitoring probed and smart viticulture management are all playing their part in building a vineyard for the future!
"Ricca Terra plants for climate change"

"The stats are out and it's official: this summer has been the hottest in recorded history – and the first season when temperatures exceeded the long-term average by more than two degrees. So said the Bureau of Meteorology – quoted by the Fairfax press on February 28.   If you think it's been hot and dry where you live, and the mass fish-deaths on the Darling River upset you, spare a thought for those trying to grow wine grapes in the Riverland.  One of the region's most thoughtful spokespeople, Ashley Ratcliff of Ricca Terra Farms, is a leading proponent of planting grape varieties that suit the hot, dry conditions – ie. Mediterranean and Iberian rather than classic French varieties.  (…)."
Huon Hooke, The Real Review, March 2019

"Ratcliff finds his rich land"

"(…) they are among the most interesting wines to come my way lately."
"Ashley Ratcliff is an innovative grapegrower in the South Australian Riverland and an active promoter of the region. He formerly worked for Yalumba both in Angaston and at its Oxford Landing vineyard, he manages a group of Riverland vineyards called Ricca Terra Farms and has just launched his own range of innovative wines.  The brand is Ricca Terra, and they are among the most interesting wines to come my way lately.  (…).  His philosophy is to plant and grow grape varieties that suit to hot, arid climate of the Riverland, using drought-tolerant rootstocks, hand picking and hand pruning as well as using viticultural methods that conserve water – never losing sight of the main goal which is to produce good wine.  To that end, he's been pulling out more and more cabernet sauvignon and chardonnay and planting more and more Mediterranean and Portuguese varieties. His new wines employ the black grapes nero d'avola, negroamaro, tinta barroca and tempranillo, and white grapes greco, vermentino, arinto and fiano.  Ashley uses hand pruning because he needs to control the bud numbers, and thereby the yields. This can't be done with machine pruning, which is the norm in large-scale vineyards. As well, he enlists top winemakers to do the vinification, and for his first batch of wines from the 2017 vintage, brothers Phil and David Lehmann and Hentley Farm's Andrew Quin are the guys.  (…)."
Huon Hooke, The Real Review, September 2017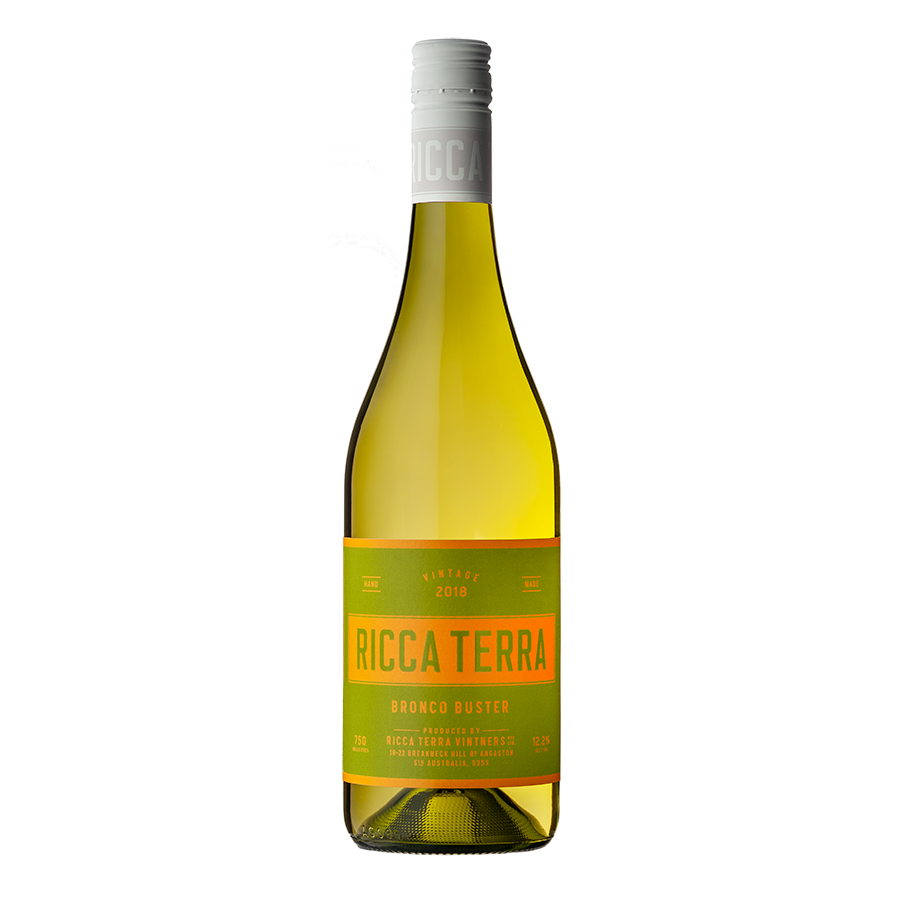 In a life before wine, Ricca Terra Farms' Ashley Ratcliff was a horseman (representing Australia in 1991).  Growing up on a farm in the Adelaide Hills, he moved to a small town outside Fort Worth, Texas, USA, where his job was breaking in wild horses.  Working with an animal that has no prior connection with a human, gaining its trust,…
Please Login to view pricing and order details.
Are you a consumer looking to buy?
After spending time working as a viticulturist in Southern Italy, Ricca Terra Farms' Ashley Ratcliff fell in love with the locally produced pale red wines and how they enchanted the villagers that consumed them in iced filled tumblers under the summer sun.  This moment in time brought an apparent 'calmness' to a busy vintage.  The creation of rosé wine was…
Please Login to view pricing and order details.
Are you a consumer looking to buy?
Ashley and Holly Ratcliff are committed to investing in Mediterranean grape varieties and discovering how best they suit their region.  They are excited by their unique qualities, ability to adapt to their climate, and of course their drinkability! Like the flowers in a Daisy Chain, Ricca Terra wouldn't exist without a chain of important people. The vignerons and winemakers; bottlers,…
Please Login to view pricing and order details.
Are you a consumer looking to buy?