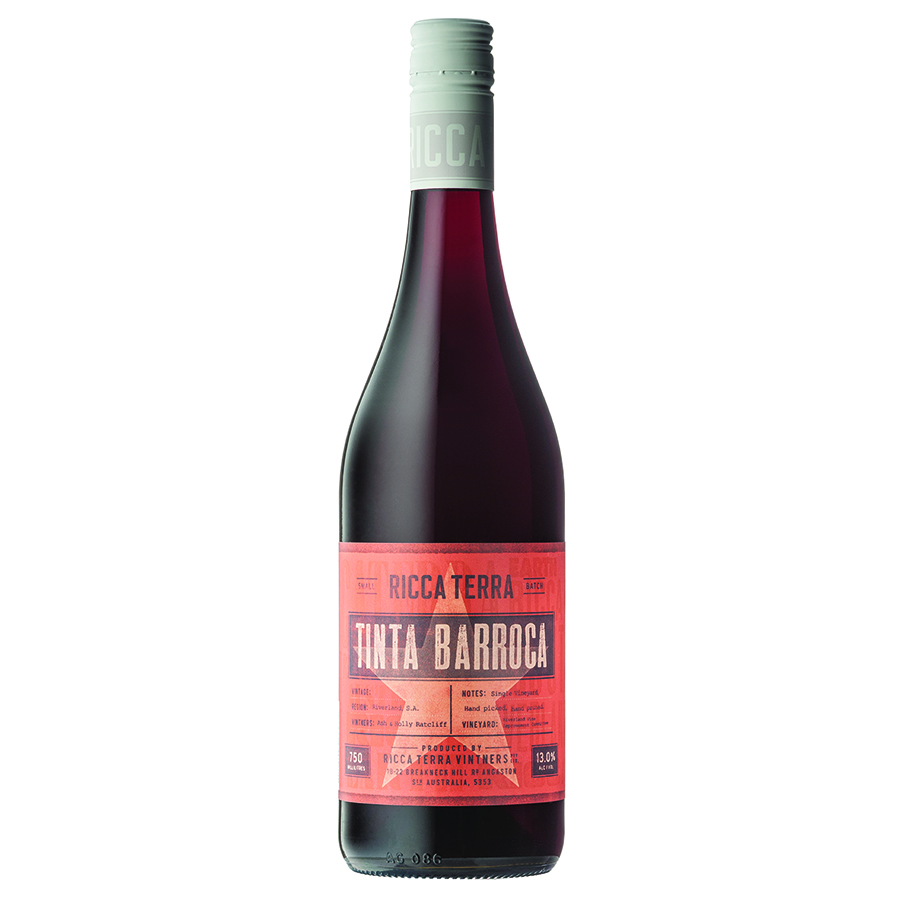 Ricca Terra Tinta Barroca 2018
Tinta Barroca is almost unknown in Australia, however, it's renowned in Portugal as a variety used to make port.  The name itself was also interesting and fun and the wine that gives you 'bounce' was nicknamed 'the energiser bunny'!  During his 14 years at Yalumba, Ash has championed many alternative grape varieties in Australia.
Ashley Ratcliff, Ricca Terra's Viticulturist and Vigneron, had noticed Tinta Barocca during a visit to the Riverland Vine Improvement Committee's vineyard in Monash, South Australia.  Ash observed it was an early ripening red grape variety, with rich flavours and firm tannins. The subconscious thought Ashley had was 'why had this grape variety been overlooked by winemakers in Australia?' Actually, Penfolds had planted it a number of years ago in their Riverland vineyard for a port variety.
Please Login to view pricing and order details.
Are you a consumer looking to buy?
Product Gallery
Tasting Notes
Reviews & Awards