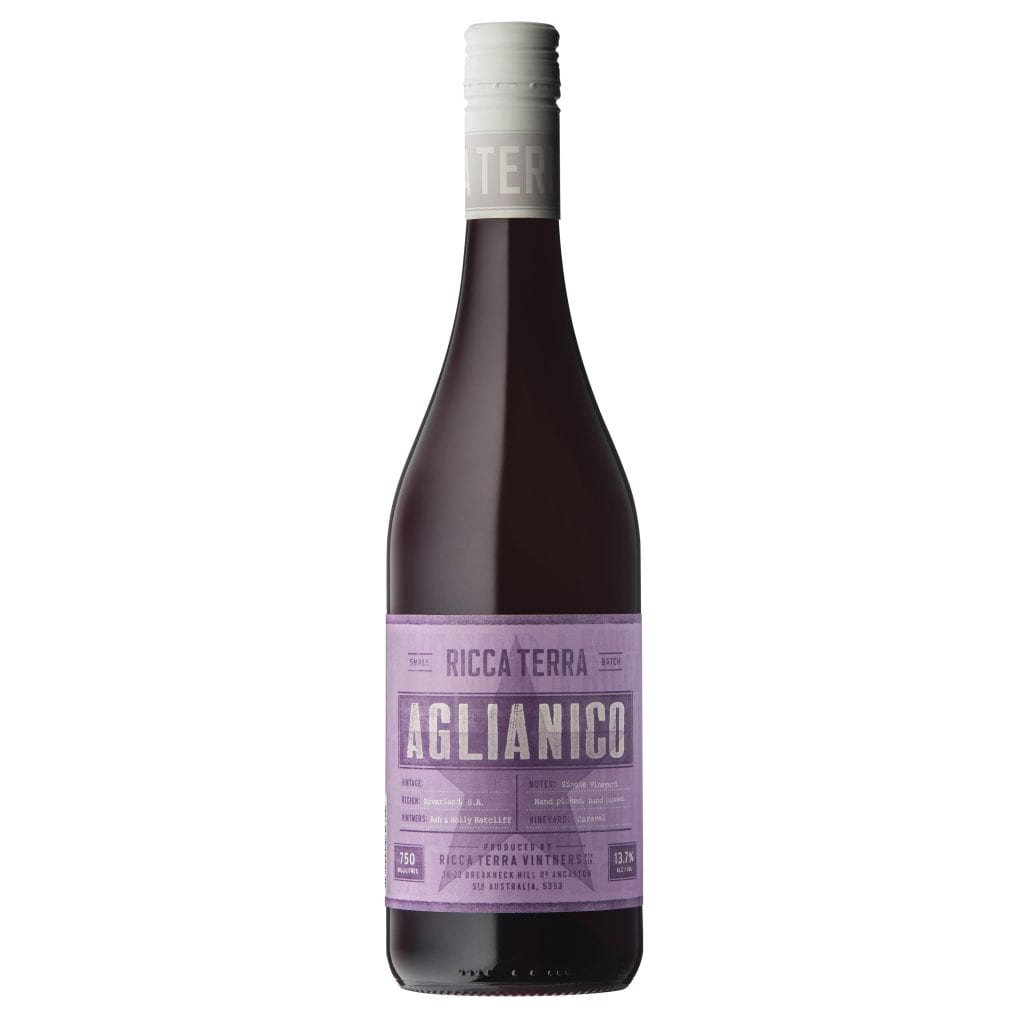 Ricca Terra Aglianico 2019
Trophy – Most Exciting Wine

Australian Italian Varieties Wine Show 2020
Using different clones of the same grape variety is an excellent way to infuse complexity.  For many years there has only been one clone of Aglianico in Australia, but in recent time the importation of new clones have provided new options.  The Ricca Terra Aglianico is a blend of the Vulture and Taurus clones which when combined create a wine that has a deep colour and rich flavours.
Once in the winery, a portion of the delivered grapes are not crushed, rather the whole/uncrushed bunches are added to the ferment, which adds complexity to the final wine.  The use of natural yeast strains, which originate from the vineyard, heightens the excitement of this wine.
Please Login to view pricing and order details.
Are you a consumer looking to buy?
Product Gallery
Reviews & Awards