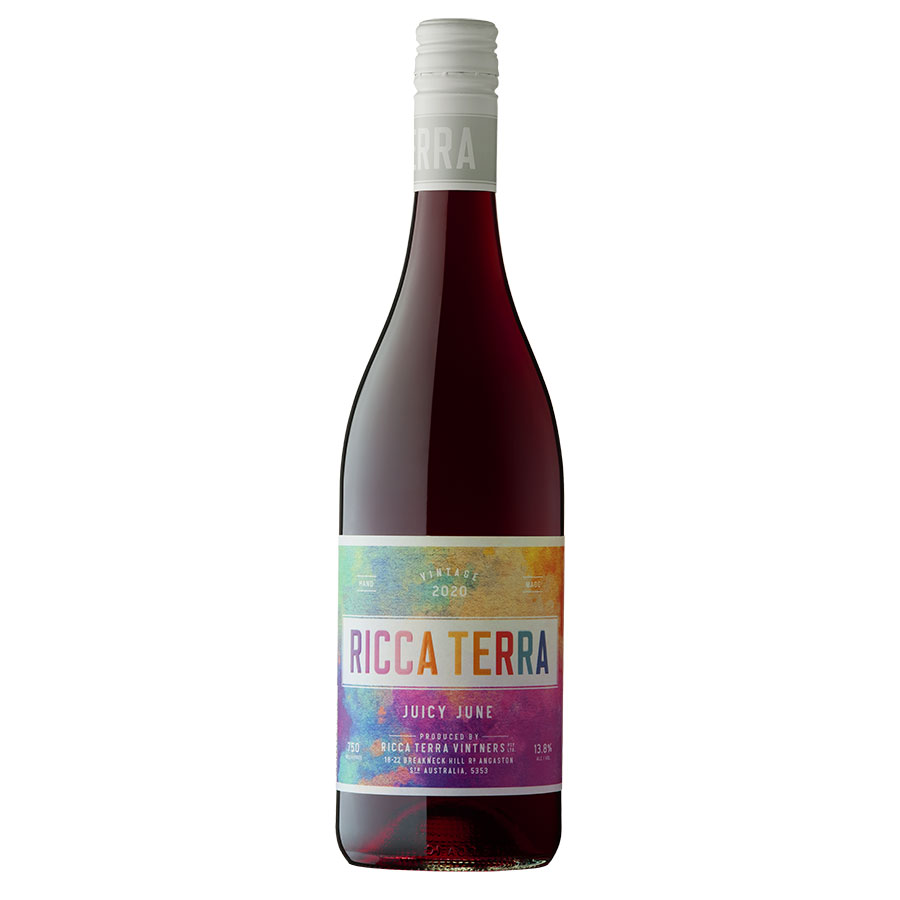 Ricca Terra 'Juicy June' Negroamaro, Grenache 2020
2020 'Juicy June' Negroamaro and Grenache is Ricca Terra's newest wine.  Get that grey out of your life and drink in the vibrant juiciness of this Nuovo style fresh red.
Ashley Ratcliff has long been a trendsetter and was recently affectionately described by @wbmmagazine Editor, Anthony Madigan, as "(…) mad as a cut snake in a good way. His biggest badge is helping to get people to be proud to put 'Riverland' on a bottle of wine. (…)."
Please Login to view pricing and order details.
Are you a consumer looking to buy?
Product Gallery
Tasting Notes
Reviews & Awards