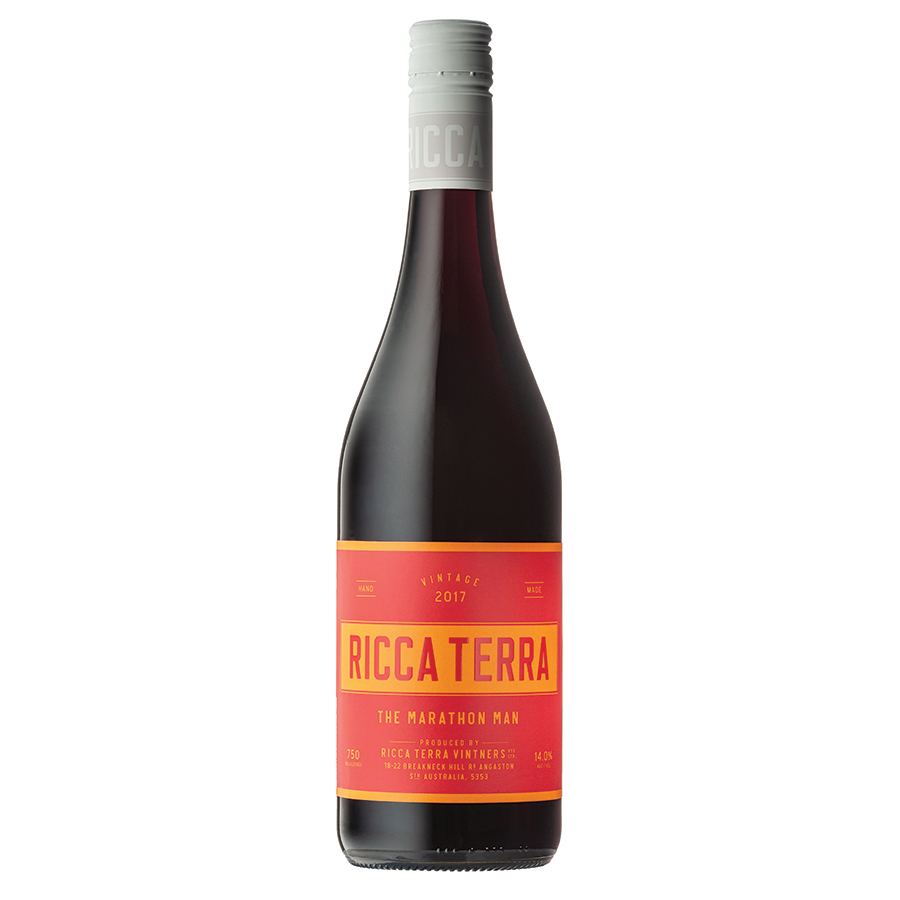 Ricca Terra 'The Marathon Man' Petite Sirah, Cabernet Sauvignon, Petit Verdot 2018
Many think the marathon is the truest test of endurance, determination and self-discipline. The reality is, the marathon all about self-belief, the knowledge you can do better and making dreams come true!
Over 42.195Km the human body sweats, strains and screams to the mind to stop!  But the mind knows that reaching the finish line will bring unprecedented satisfaction.  The same physical and mental challenges face those who dream of making great wines.
Ricca Terra Farms' vigneron, Ashley Ratcliff, has run multiple marathons, including the prestigious New York Marathon. He is also on the quest to make great wines through the blending of French grape varieties.
Please Login to view pricing and order details.
Are you a consumer looking to buy?
Product Gallery
Tasting Notes