Zonte's Footstep is a proudly independent, innovative and free-spirited wine business, whose passion is to produce wines with personality and a sense of place and purpose. We take pride in our wines, from the ground up to the moment they are opened and consumed.  We make sure that everything is handled with care to offer authentic, high-quality wine – the most expressive we can put to bottle.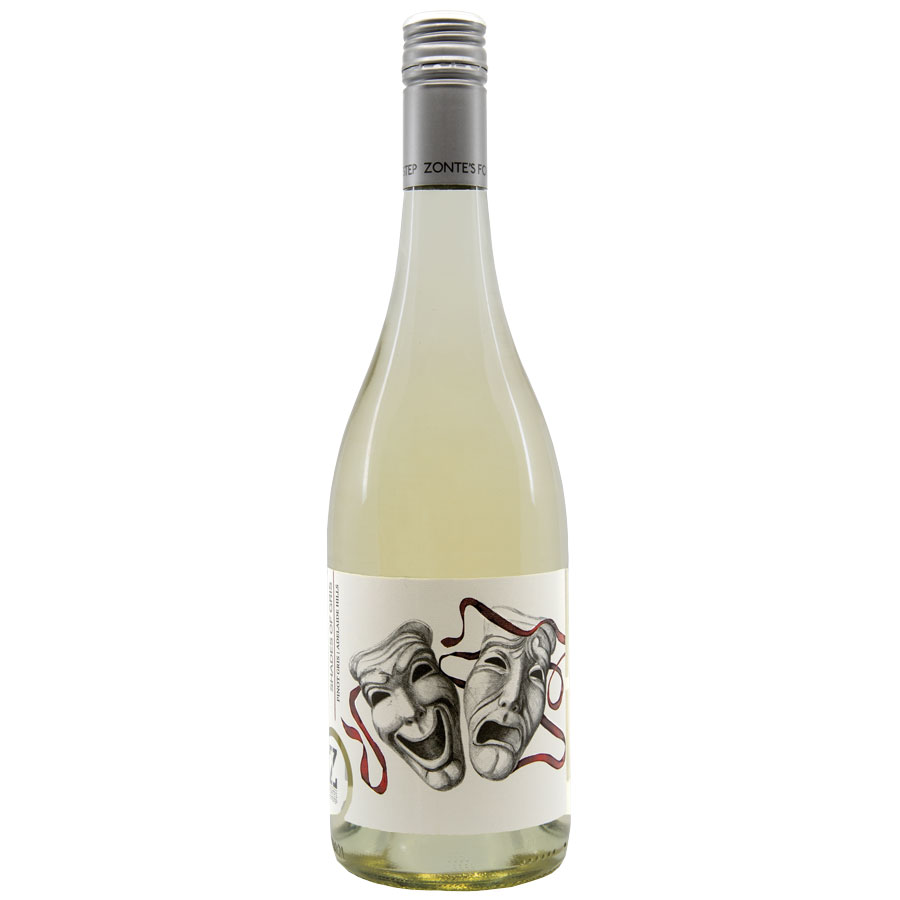 Drama; the tale of two styles; Gris or Grigio. As Muse and Melpomene represented the struggle between comedy and tragedy; Zonte's have found the magical place between rich and sweet, clean and vibrant. Delicate, dignified and delightful, this nashi pear flavoured Pinot Grigio also displays lovely melon and white peach blossom highlights with a crisp zingy finish.  Downright delectable.  The texture…
Please Login to view pricing and order details.
Are you a consumer looking to buy?