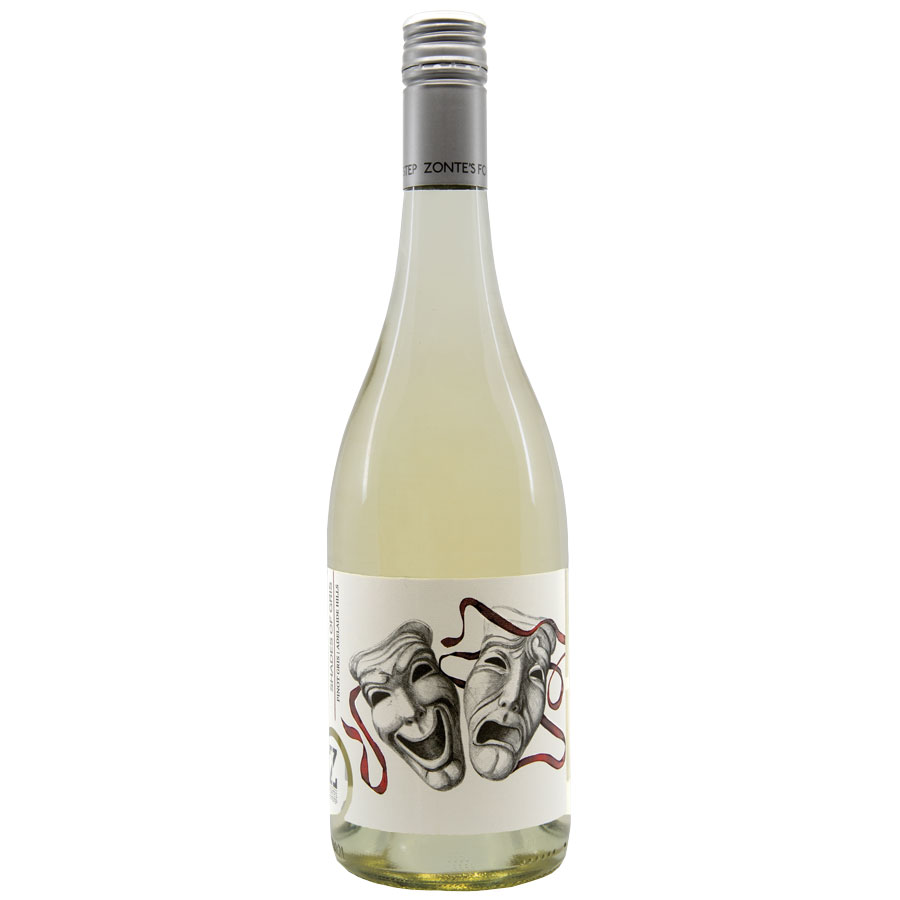 Zonte's Foostep 'Shades of Gris' Pinot Grigio 2018
Drama; the tale of two styles; Gris or Grigio. As Muse and Melpomene represented the struggle between comedy and tragedy; Zonte's have found the magical place between rich and sweet, clean and vibrant.
Delicate, dignified and delightful, this nashi pear flavoured Pinot Grigio also displays lovely melon and white peach blossom highlights with a crisp zingy finish.  Downright delectable.  The texture and acidity of this wine when combined with food, unite into a new flavour sensation.
Please Login to view pricing and order details.
Are you a consumer looking to buy?
Product Gallery
Tasting Notes
Reviews & Awards