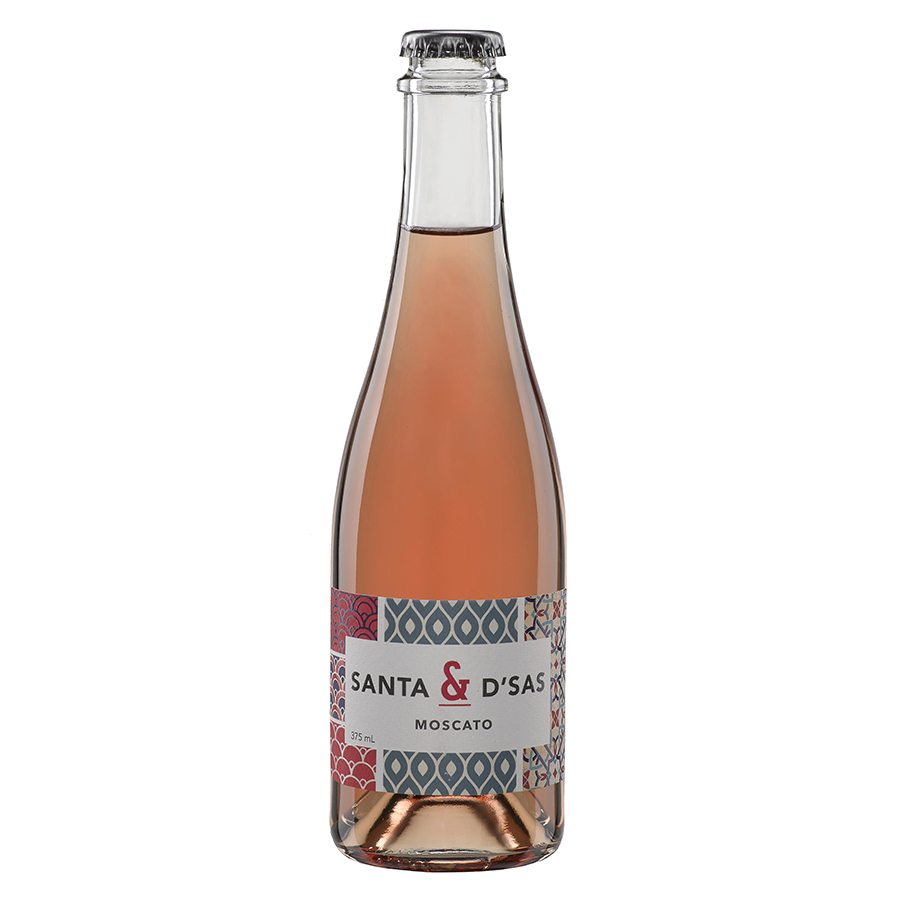 Santa & D'Sas Moscato NV
A true Moscato d' Asti style that is fresh, aromatic and delicate with a fruitiness that is balanced by acidity and spritz.
Pale pink in colour, the wine has a light and delicate appearance. Fresh and vibrant, this wine shows lifted aromas of rose petal and white peach. Intense flavours of musk, spice and boiled sweets lead into a textured palate.  A wine of great appeal, the retained carbon dioxide from fermentation gives a mild 'frizzante' effect resulting in a fresh and lively wine.  Serve well chilled and enjoy while young and vibrant.
375ml half bottle.
Please Login to view pricing and order details.
Are you a consumer looking to buy?
Product Gallery
Tasting Notes
Reviews & Awards