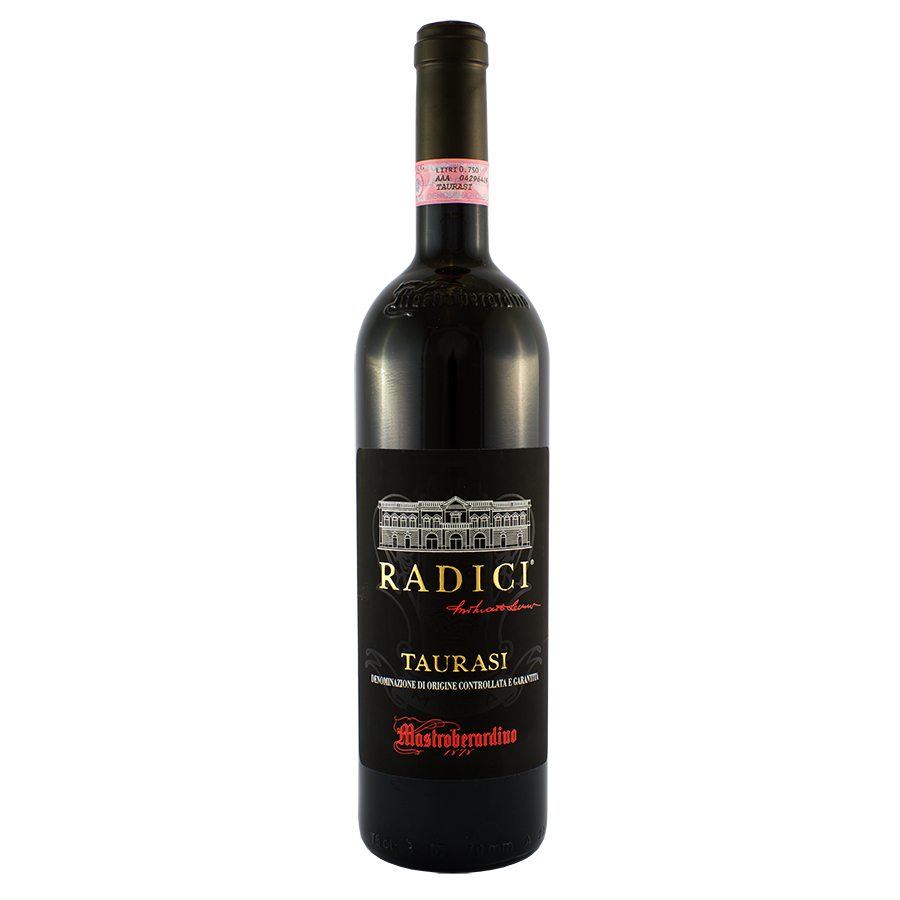 Mastroberardino 'Radici' Taurasi DOCG (Aglianico) 2014
An example of the best expression of Aglianico, this Taurasi is the main symbol of Irpinia culture and viticulture.  Harvest after harvest, never disappointing expectations, Radici Taurasi preserves the full-bodied structure and elegant personality that has made it famous all over the world.
The Aglianico grape selection for the production of the Radici Taurasi comes from the two estates of Montemarano and Mirabella Eclano.  Montemarano represents a historic site in the Taurasi production, in the southernmost part of the DOCG area.  The estate now plays an important role in the cultivation of Aglianico grapes for the production of Radici Taurasi DOCG.  Here extreme thermal excursions and the slower pace of maturation provide the conditions for a late harvest, usually in November, offering grapes richer in tannins and acidity, enhancing the character of longevity.
Mirabella Eclano is the main estate owned by the Mastroberardino family, in the heart of the Taurasi DOCG area.  The epicentre of Aglianico production, research and experimentation, this estate is spread over several hills with different exposures and is dedicated to the production of red grapes on the slopes characterised by soils with a higher presence of organic matter and volcanic matrix, as well as white grape vines in areas where soils contain more limestone and clay.
Please Login to view pricing and order details.
Are you a consumer looking to buy?
Product Gallery
Tasting Notes
Reviews & Awards