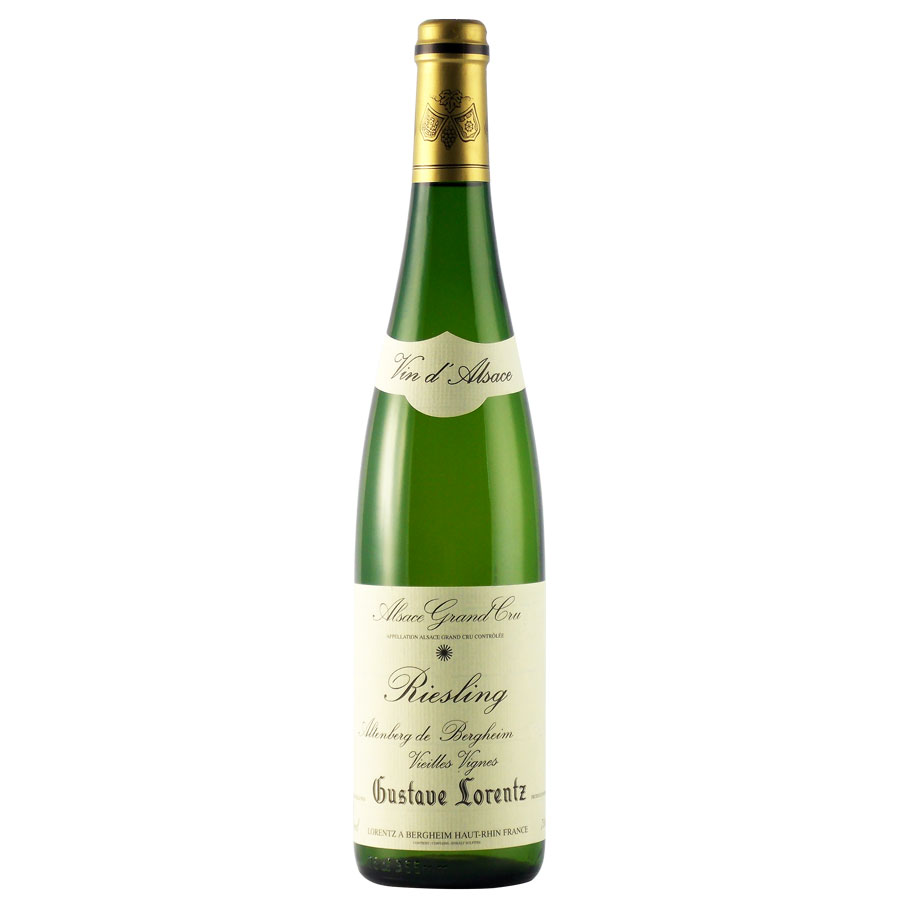 Gustave Lorentz Grand Cru Altenberg de Bergheim Vielles Vignes Organic Riesling 2016
Gustave Lorentz is the largest owner of this Grand Cru with a holding of 12 ha.  Released after a 5 year wait in order to offer truly remarkable wines.  The vineyard faces due south and is composed of limestone-marls soils.
This wine is produced from 100 % Riesling grapes from the classified Grand Cru site of the Altenberg of Bergheim vineyard owned by Gustave Lorentz.  The dominant soil of this area is clay and limestone; the vines from which this wine is produced are very old, between 30 and 50 years old.  The pride of Bergheim winegrowers, the Altenberg has been renowned for its fine wines since the end of 13th century.  Altenberg Grand Cru wines are remarkable for the perfect balance between their subtle, distinguished aroma and their powerful, virile body. They are gastronomic wines par excellence.
Please Login to view pricing and order details.
Are you a consumer looking to buy?
Product Gallery
Tasting Notes
Reviews & Awards