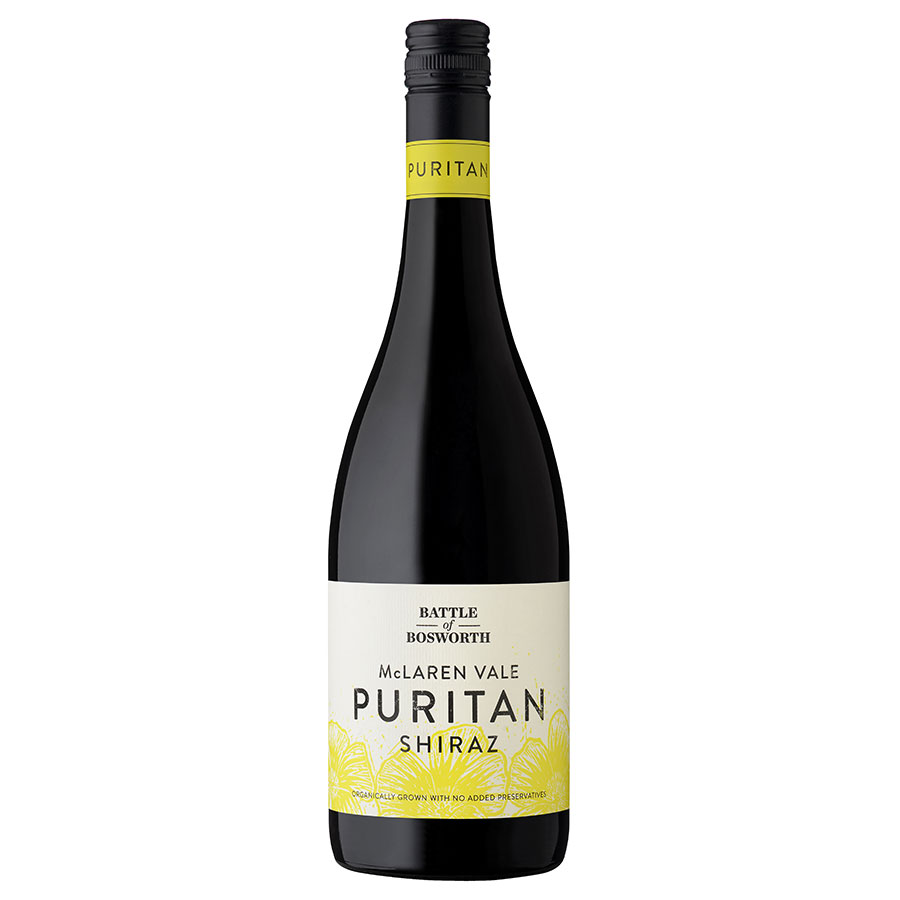 Battle of Bosworth Organic 'Puritan' Shiraz 2021
Organic, no added preservatives, no oak and vegan – the Puritan!
"I used to call our Puritan a 'Joven' style red, a term which refers to young fresh red wines that come out of Rioja in Spain, which are made from Tempranillo.  I think I might change now to what Tony Love, wine correspondent from the Adelaide Advertiser called in in a review of the 2017 Puritan in the Source (www.thesource.com on Wednesday 18th October 2017).  He called the Puritan (and other similar types which he also reviewed) as 'bright young things'. This description captures perfectly what the Puritan is all about. Shiraz is picked ripe and crushed then fermented in stainless steel vessels (no oak barrels are used in the making of this wine). Once through the sugar-to-alcohol fermentation, the wine goes 'through malo' (a secondary fermentation which changes malic acid to softer lactic acid) and then we bottle it. Bright, young, fresh, juicy and quite delicious."
Joch Bosworth, Winemaker (or as we call him, Bozzy)
Please Login to view pricing and order details.
Are you a consumer looking to buy?
Product Gallery
Tasting Notes
Reviews & Awards