Strictly Grüner and pure drinking pleasure!
In 2004, Laurenz Maria Moser V, descendant of the famous Austrian Lenz Moser wine family, dedicated himself wholly to Grüner Veltliner and established Laurenz V (Laurenz Five), standing for five generations of the Laurenz Moser wine dynasty.
The enthusiasm for Grüner Veltliner and the knowledge and experience in winemaking for more than 400 years has resulted in a new international style of Grüner Veltliner: subtle spice, elegant acidity, vibrant and playful on the palate and flattering on the finish.  In other words, Laurenz V has not created a Veltliner of extremes, but of elegance and charm.  Laurenz Maria Moser V inherited his knowledge from his grandfather, the legendary 'Grandpa Grüner', Professor Dr. Lorenz Moser III, who invented and developed the ubiquitous Austrian trellising system called the 'Lenz Moser Hocherziehung', which revolutionized vineyard cultivation right across Europe.  His advice to his grandson was:
"Concentrate on the important tasks in life and do them well. The art of good Grüner Veltliner is to cultivate perfect grapes and simply not ruin them in the cellar!"
The grapes for Singing Grüner Veltliner by Laurenz V. und Sophie are grown mainly in loess and gravel soils of the Kremstal region. By adding some Veltliner grapes from the Weinviertel region the wine takes on the typical spiciness and a touch of white pepper.  And with the daughter of Laurenz Maria Moser – Sophie, born in 1991 – the 16th generation of the Moser wine family is well on its way.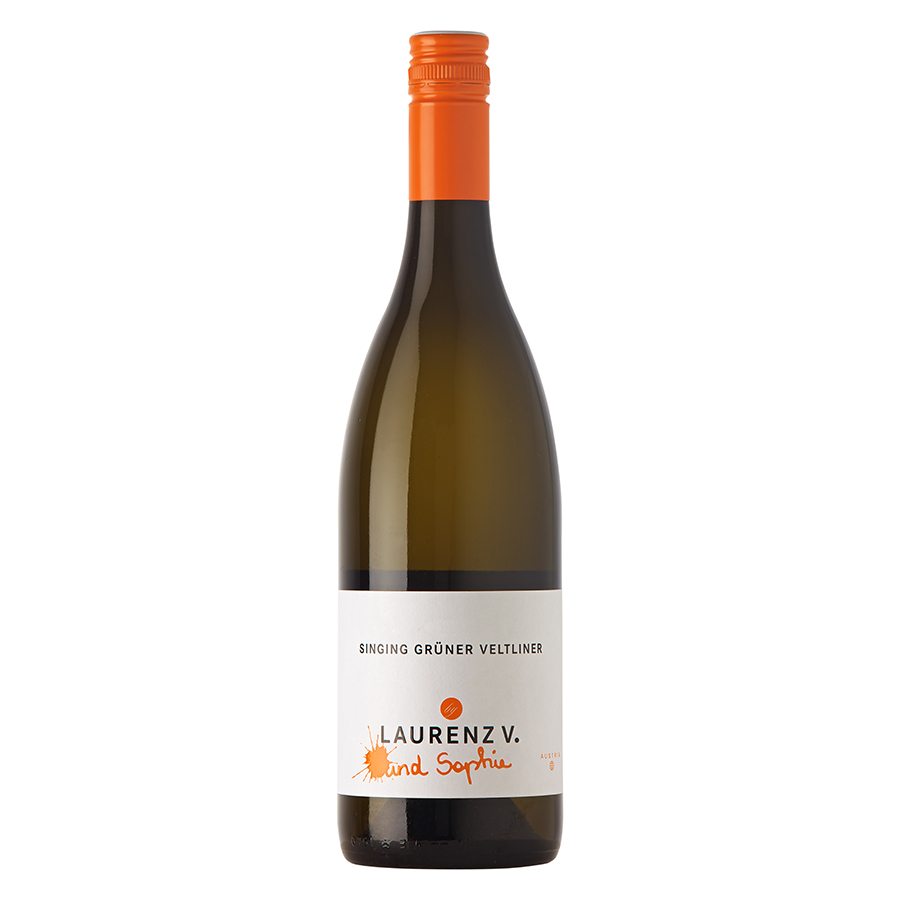 The grapes for this Veltliner are grown mainly in loess and gravel soils of the Kamptal and Kremstal region.  Their distinctive fruitiness is owed to marked alternating temperatures of the north-south positioned valleys: warm air rising from the Danube is met by cool air flowing down from the nearby Waldviertel region and along the Krems and Kamp river. While this…
Please Login to view pricing and order details.
Are you a consumer looking to buy?