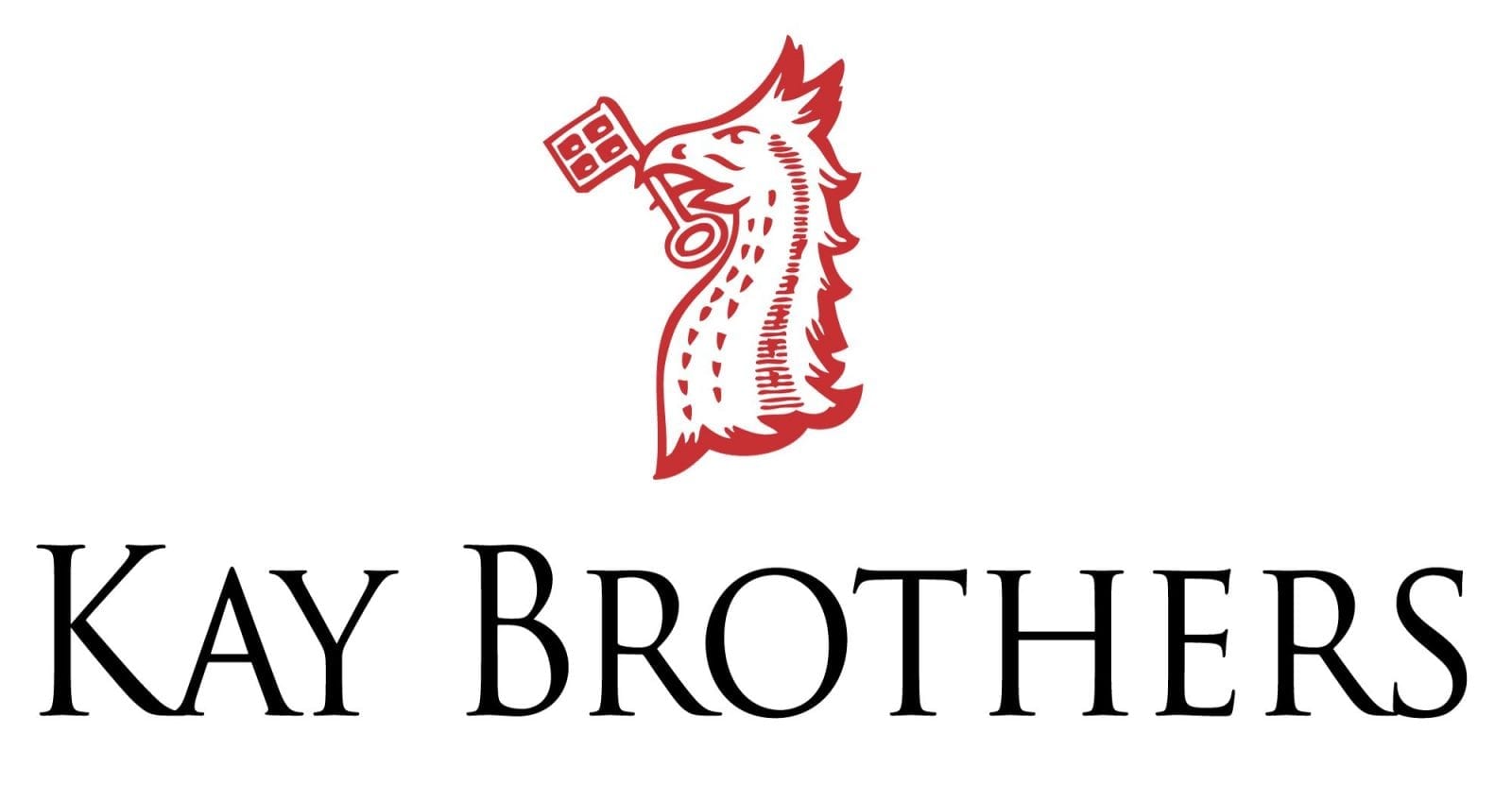 Made by:
Duncan Kennedy
Established:
1890
Vineyard Area:
22 Hectares
Altitude:
110 - 145m
Coordinates:
35˚11'00"S 138˚33'31"E
Availability:
Victoria and Tasmania

www.kaybrothersamerywines.com
Kay Brothers is the oldest McLaren Vale winery still in founding family hands.
The Kay Brothers Vineyards grace the rolling foothills of the Southern Mt Lofty Ranges. Established in 1890 by brothers, Herbert and Frederick Kay, the Heritage listed Kays Brothers Winery celebrated its first grape crush in 1895. Today it is the oldest McLaren Vale winery still in founding family hands. The Kay family continue the winemaking traditions of their fore fathers in the heritage listed cellars.
Kay Brothers utilise a traditional method of pressing out their wines. Their Celestial & Coq basket press was installed and ready for use in the 1928 vintage. For their winemaker Duncan Kennedy, it is still the preferred of their two presses. The basket press reflects Kay Brothers traditional winemaking philosophy. The grapes are pressed gently, resulting in softer tannins and cleaner juice – as the juice is filtered through the mass of pulp while draining through the basket. Whilst this process is labour intensive and time consuming, Kay Brothers are confident it translates to superior quality.
Trade Login
To access pricing, branding assets and to place orders, please login with your details below.