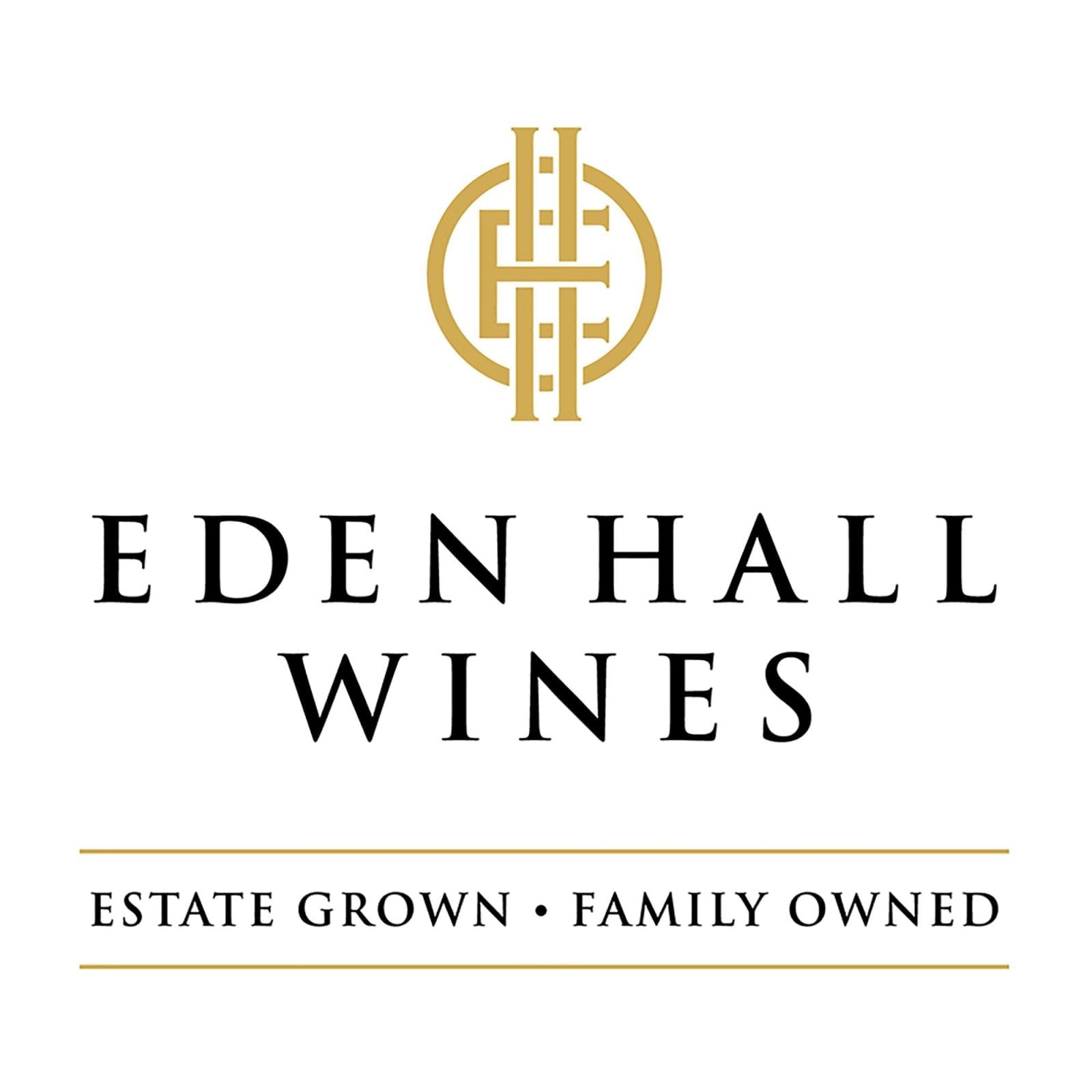 Made by:
Philip Lehmann (Winemaker) + Dan Falkenberg (Viticulturalist)
Established:
1997
Vineyard Area:
33 Hectares
Altitude:
380 - 523m
Coordinates:
34˚40'49"S 139˚03'39"E
Availability:
Victoria and Tasmania

www.edenhall.com.au
Eden Hall Wines is a family owned sustainable boutique winery in the high country of South Australia's beautiful Eden Valley
The Eden Hall team embrace the philosophy of producing high quality wine grapes using eco-friendly, sustainable land management practices that ensure both long-term landscape and viticultural viability.
"Top Wineries of Australia" 2020

Huon Hooke, The Real Review

Named one of three 'Environmental Champions of the Barossa Valley'

Government of SA's Adelaide and Mount Lofty Ranges Natural Resources Management Board 2019

Featured on ABC TV's 'Landline' program focusing on planting native grasses to help deal with drought and bushfire

ABC Landline iView, 21 June 2020

Dan Falkenberg – Viticulturalist of the Year
Eden Hall Vineyard was featured on the ABC's Landline show, highlighting their sustainable vineyard practices of planting Australian native grasses between vineyard rows to help deal with drought and fires. The feature starts at the 35 minute mark:  click to view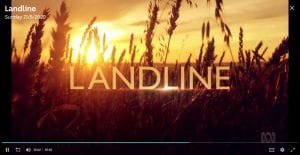 Eden Hall have gone off grid for long term sustainability
Eden Hall vineyard owners, David and Mardi Hall, work in harmony with the environment through a series of different practices and programmes, lead by General Manager, Graeme Thredgold (who also sources grapes for his Stage Door Wines from this vineyard), and Viticulturalist, Dan Faulkenberg. By installing over 60 solar panels and an extensive investment in a back up battery generation system and water tanks, the business is now operating completely off grid.  The vineyard has taken the initiative to be on the front foot of long-term sustainable production by participating in a third-party audit of their Sustainable Winegrowing Australia (SWA), and having successfully passed, and is now considered one of the Barossa's top three most sustainably run vineyards (in company with Thorn-Clarke and Henschke), as detailed in a case study by Barossa Grape and Wine/Sustainable Australia Winegrowing Barossa.  The vineyard has been named an 'Environmental Champion of the Barossa Valley' by the Government of South Australia's 'Adelaide and Mount Lofty Ranges Natural Resources Management Board'.  Eden Hall's specific practices include: revegetating creek lines; improving water quality and fighting salinity; using less water by utilising soil moisture monitoring and building soil health by applying straw mulch undervine and making their own compost on site; using a Low Flow Bypass system on their water dam that allows for environmental flows;  established native perennial grasses in the vineyard mid-rows to enhance biodiversity and provide habitat for beneficial predatory insects; utilising sheep on a rotational grazing system in the vineyard during winter and early spring to reduce tractor hours and passes which cause soil compaction (which also saves on the use of diesel, reducing overall emissions).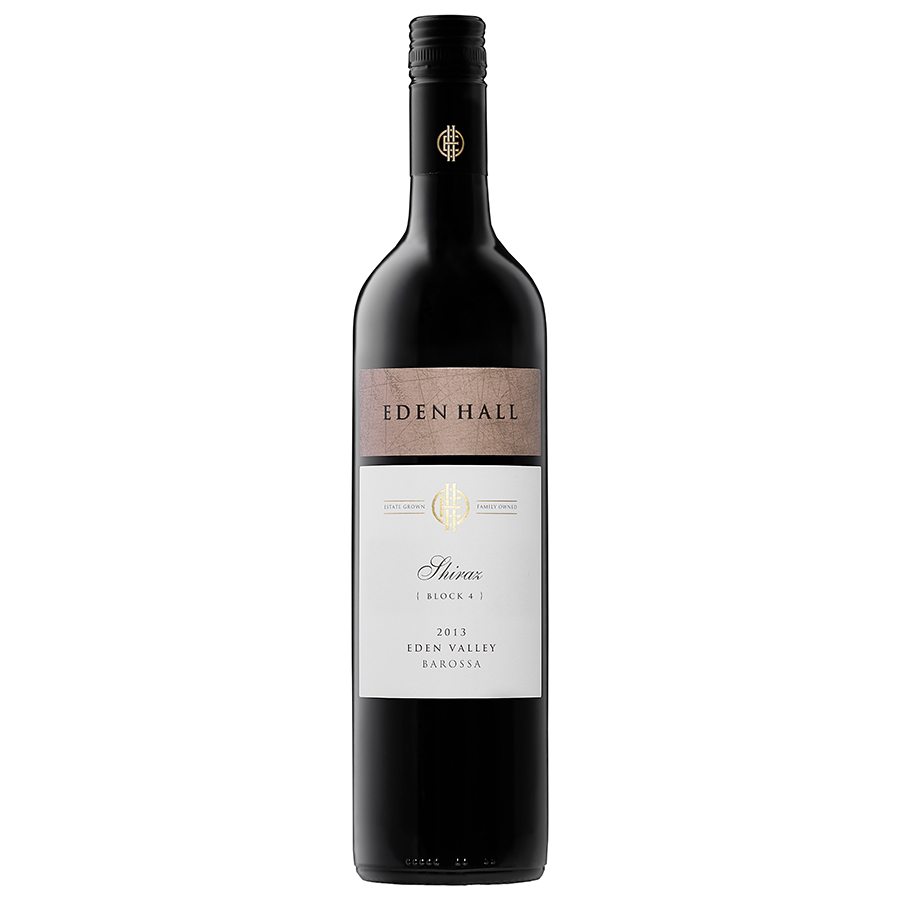 The Eden Hall 'Block 4' Shiraz comes from selected rows in Block 4 and spent nearly two years in French oak followed by more than a year in bottle prior to release.
Please Login to view pricing and order details.
Are you a consumer looking to buy?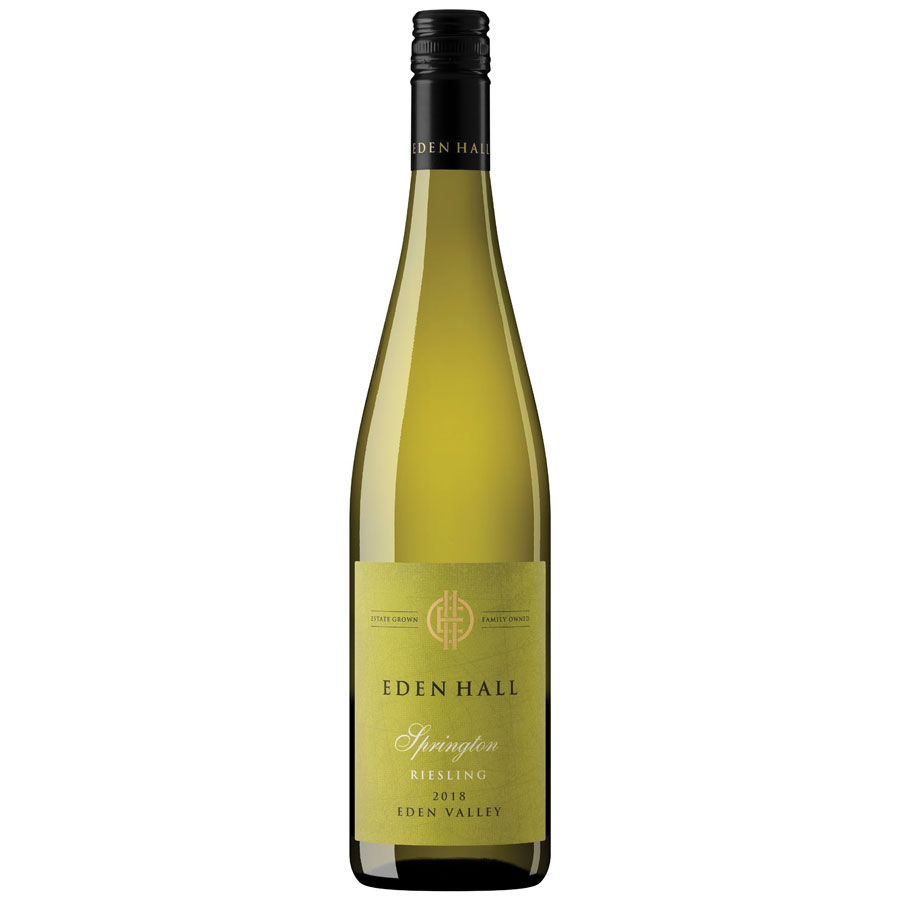 The 2021 Springton Riesling is a single vineyard wine from block 8 of the Eden Hall Vineyard. Only free run juice has been used in this wine. It is  pale straw with a fragrant nose of musk, petals and lemon zest.  The palate is long and lingering lemon over lime, displaying beautiful length and finishes like a tropical sorbet. An…
Please Login to view pricing and order details.
Are you a consumer looking to buy?
Trade Login
To access pricing, branding assets and to place orders, please login with your details below.