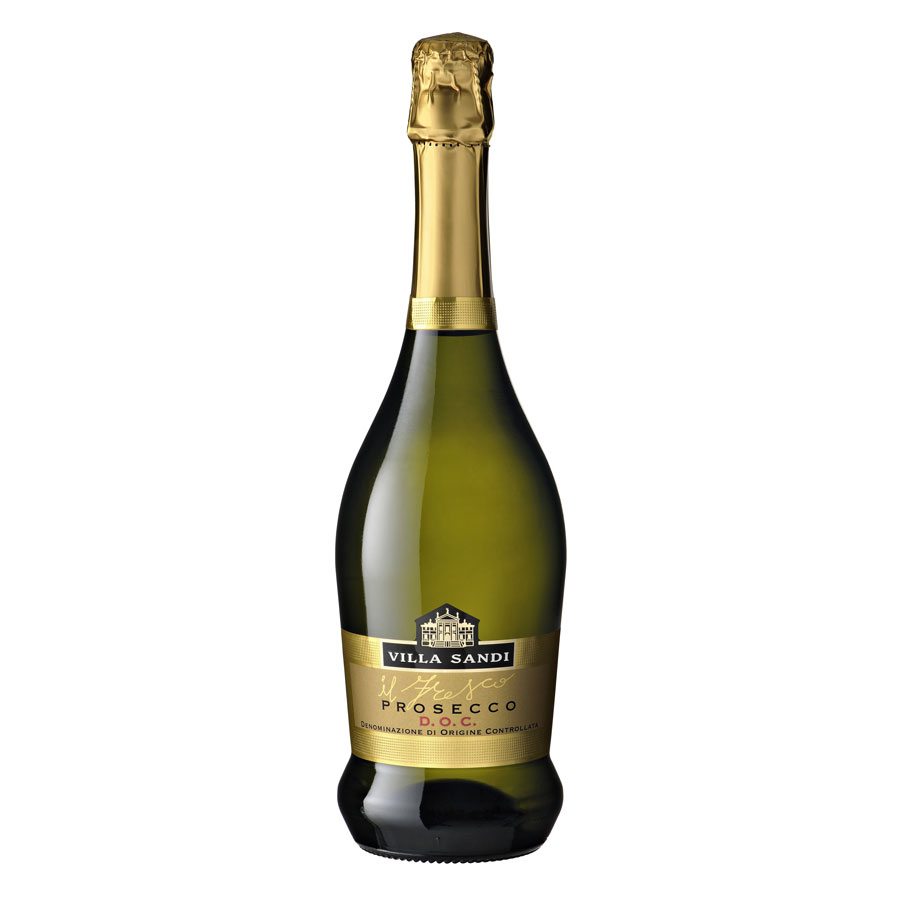 Villa Sandi 'il Fresco' Prosecco DOC NV
'Il Fresco' translates as 'The Fresh One', and indeed, it is. Bright straw yellow colour and fine persistent mousse.  Fruity and floral with notes of ripe golden apple and alpine flowers.  Elegant, dry, fresh, aromatic and fruity with a soft finish.
"…one of the grandest wine estates you'll find anywhere."
"The beautiful wine region of Prosecco is right on the doorstep of one of the world's most romantic cities – Venice.  And while Venice is a destination of timeless appeal, wine styles don't get any hotter right now than prosecco.  In Venice, the cool crowd sip on Bellini cocktails made from prosecco and peach juice. in New York and London, spritzes are all the rage, with prosecco mixed with Aperol or Campari. (…).  Wine producers here run the gamut from small farmhouse makers with just a few rows of grapes on steep slopes to those with historic mansions like Villa Sandi, which dates back to 1622 and is one of the grandest wine estates you'll find anywhere.  The region is alive with cantinas offering tastings and upmarket hotels and eateries catering for the influx of tourists, including Villa Sandi's boutique Loncanda Sandi. (…)."
Windsor Dobbin, Winestate Magazine, March/April 2015
Please Login to view pricing and order details.
Are you a consumer looking to buy?
Product Gallery
Tasting Notes
Reviews & Awards