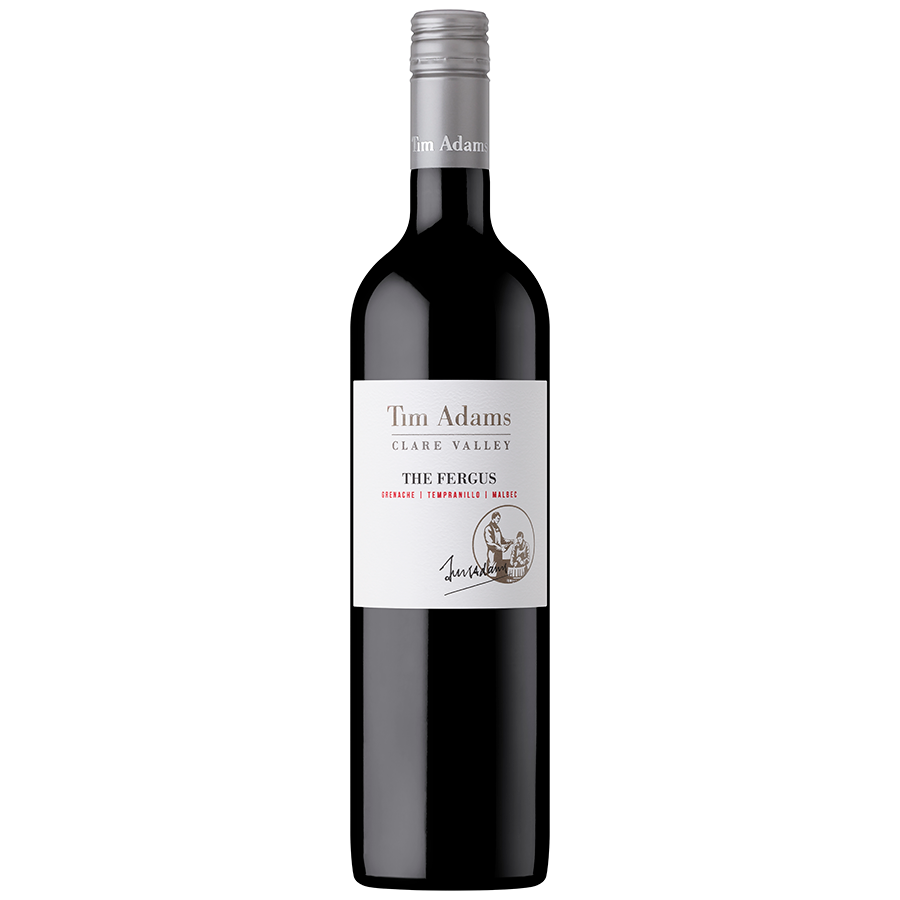 Tim Adams 'The Fergus' Grenache Tempranillo Malbec 2015
Tim Adams' twenty second release of The Fergus is named after his neighbour who was good enough to sell him his Grenache grapes in the vintage of 1993, during a desperate shortage of Shiraz and Cabernet.  Tim quickly realised that a wine born from logistics had real potential as a medium, but soft style with immediate food compatibility.
This wine has lifted red berry aromas and flavours of Tempranillo, spiciness from Grenache and mid palate richness with berry and violet characters coming from Malbec.  It is a luscious mouth filling wine that with careful cellaring may be kept for up to 10 years.
Please Login to view pricing and order details.
Are you a consumer looking to buy?
Product Gallery
Tasting Notes
Reviews & Awards