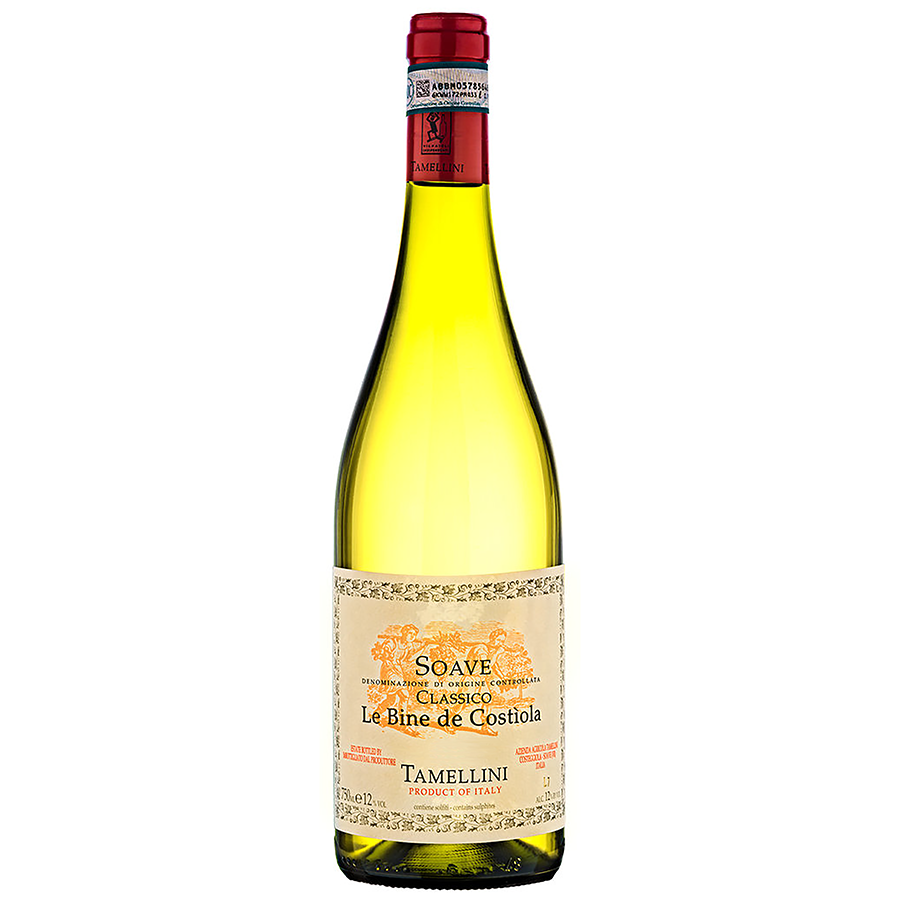 Tamellini Soave Classico DOC 'Le Bine de Costiola' 2018
Tamellini's single vineyard Soave, 'Le Bine' from the zone of Costeggiola.
The clusters are selected in the vineyard and collected in bins by hand. The press is done without destemming and with soft crushing to mainain the original rich aromas and taste. The must is cooled at 5 degrees Celsius; than the must is fermented with temperature control at 15 degrees Celsius; after fermentation the wine rests for 5-6 months before being bottled. After 1 year from bottling the wine is released on the market.
The nose is fragrant and floral, intense and velvety flavour with a note of almonds. Attractive.
Please Login to view pricing and order details.
Are you a consumer looking to buy?
Product Gallery
Tasting Notes
Reviews & Awards