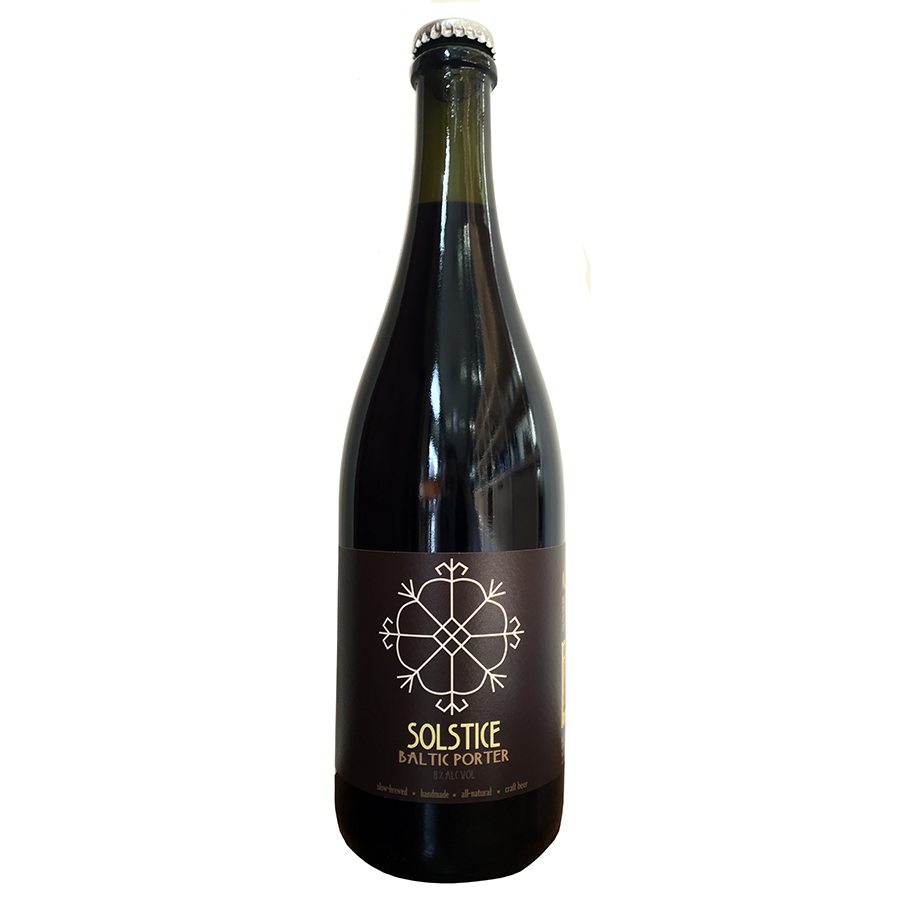 Robe Town Brewery 'Solstice' Baltic Porter
A sweet, dark and strong festive ale brewed twice a year on the shortest and longest days of the year – when Baltic and northern Europeans celebrate the winter and summer solstices.
This special ale is made with a mix of five different malts and three hops. The extract for this beer was made in three oak barrel mash tuns full of malt, filtered through a bed of straw and hay, then boiled for a combined 3 hours on our wood-fired kettle before undergoing a vigorous three days of open fermentation.  At a warming 8% a/v this Baltic Porter style beer is aged for at least three or four months after brewing before it is released for sale.
750ml bottles
Please Login to view pricing and order details.
Are you a consumer looking to buy?
Product Gallery
Reviews & Awards