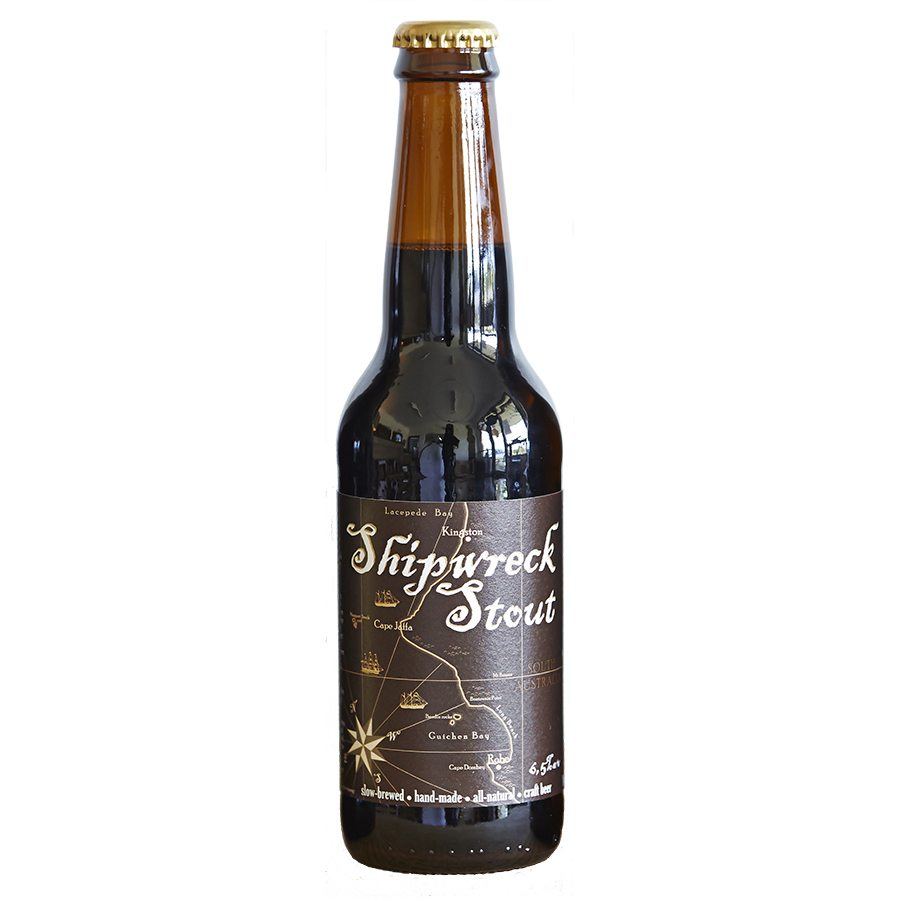 Robe Town Brewery Shipwreck Stout
Robe Town Brewery's Shipwreck Stout is a smooth, dark and aromatic ale with notes of chocolate, plums and forrest berries.  Made with a combination of five different malts and three different hops at their unique brewery using timber mash tuns, straw filter beds, a wood-fired kettle, open fermentation and bottle-conditioning.  Best enjoyed at cellar temperature.
Robe Town Brewery was first established almost 150 years ago on the infamous shipwreck coast, where some 700 known shipwrecks lay.  In June 1857 the Dutch Barque Koenig Willem II was grounded in a gale at Long Beach, near Robe.  Sixteen sailors drowned while struggling to reach the shore on longboats.  Stranded on the ship without any way of getting to shore, Captain Giezen was cast into the waves when the ship finally broached.  In a lucky turn of fate, the captain was later able to drift to shore on a cask after the wind had changed.  Some say that cask contained a potent stout for the nourishment of sailors during their long and treacherous journeys.  In memory of their fellow mates that perished in the storm and in praise of their own survival, Giezen and the remaining crew would have later sunk considerable tankards of the shipwrecked stout.  A stout not unlike this one…
Please Login to view pricing and order details.
Are you a consumer looking to buy?
Product Gallery
Tasting Notes