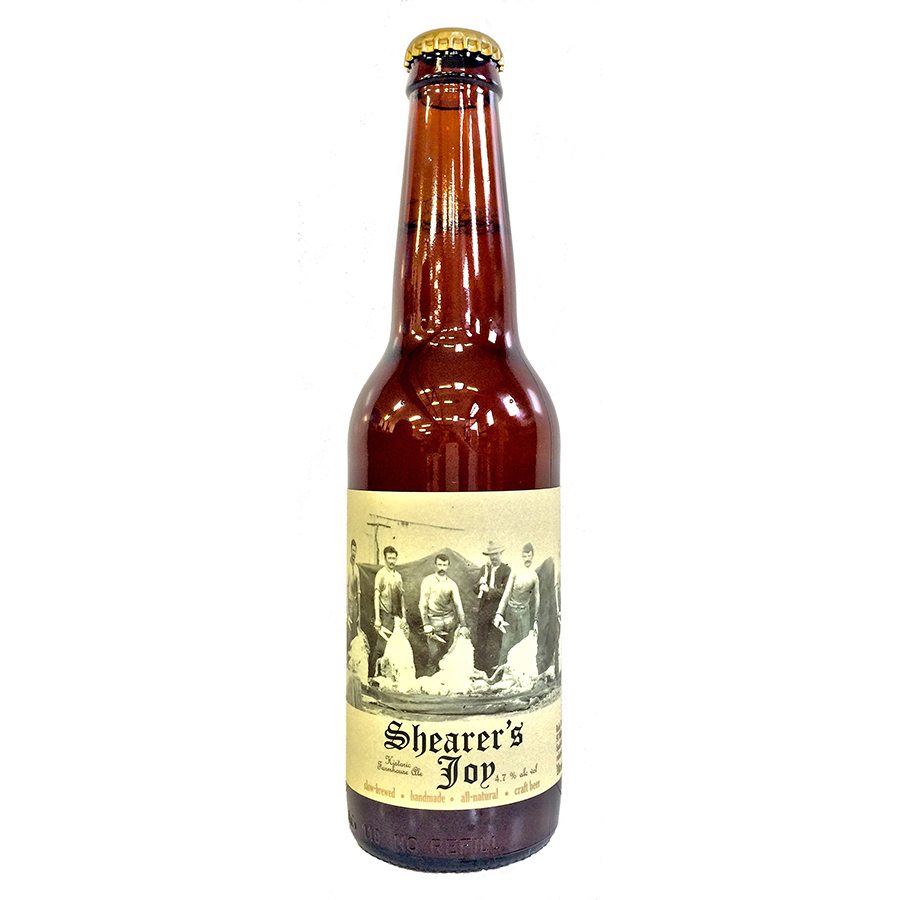 Robe Town Brewery 'Shearer's Joy' Historic Farmhouse Ale
An easy-drinking ale made with ingredients and methods used in the colonial era, when beer made on an outback station was called just that – Shearer's Joy.
Pale in colour, refreshing and lightly tart from a partial sour mash of malt and potatoes.  Light additions of the wild horehound herb, ginger, and home-grown hops add a zesty zing.
Please Login to view pricing and order details.
Are you a consumer looking to buy?
Product Gallery
Tasting Notes