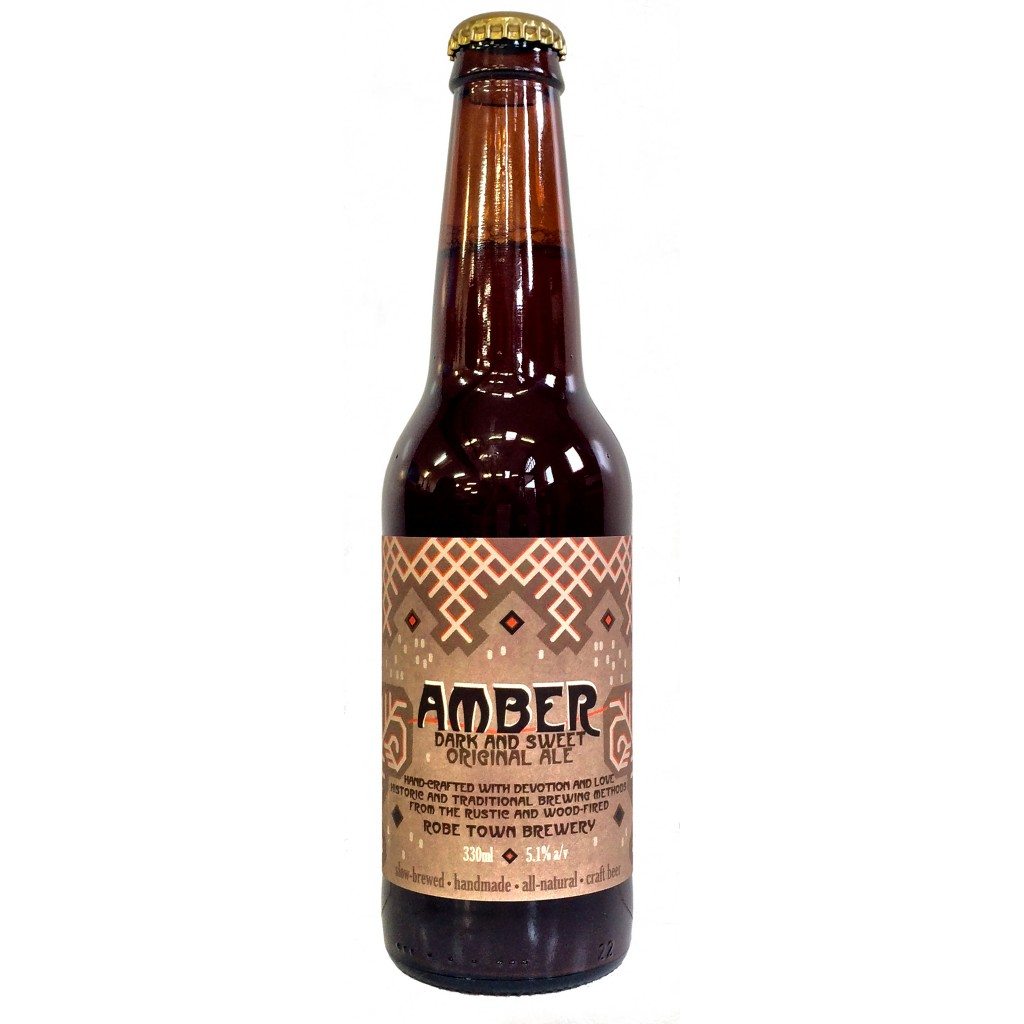 Robe Town Brewery Amber Ale
A dark, velvety, malty and sweet original ale, hand-crafted with devotion and love.
Made with Australian dark caramelised malts and hops together with an old English ale yeast.  Full-bodied and full-flavoured.  Sweeter and darker than classic amber ales, this is Robe Town's interpretation of the warm amber gemstone in liquid form.  Hand made and slow-brewed the good old way using oak barrel mash tuns, straw filtration, a wood-fired kettle and open fermentation.  Bottle conditioned.
Please Login to view pricing and order details.
Are you a consumer looking to buy?
Product Gallery
Tasting Notes
Reviews & Awards