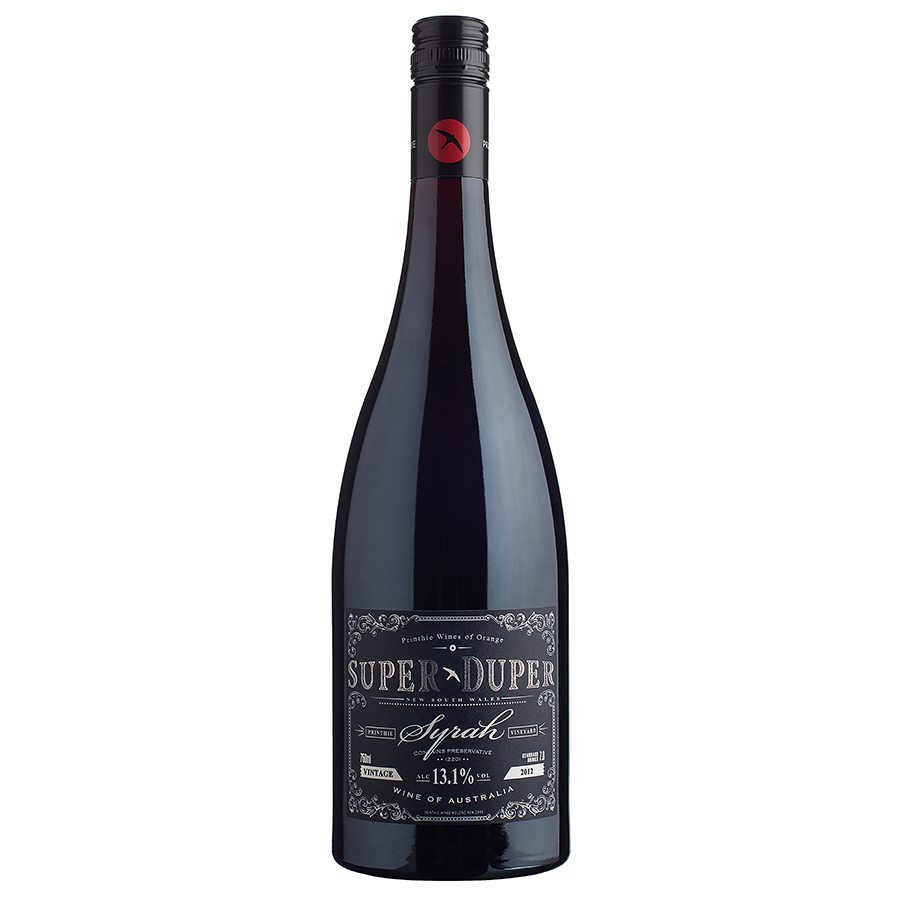 Printhie 'Super Duper' Syrah 2012
The team at Printhie freely admit that the name Super-Duper might polarise a few people out there.
It came about because when they were conceiving the project, they quite literally said, "let's make a super-duper Chardonnay and Syrah".  When it came to the point of having to bottle and package these wines, they had to settle on a name.  The one most apt and most descriptive was the one they had lovingly referred to these wines as for the past 4 years of development.
Printhie hope that the moniker adds a bit of fun to some very serious wines.
Please Login to view pricing and order details.
Are you a consumer looking to buy?
Product Gallery
Tasting Notes
Reviews & Awards