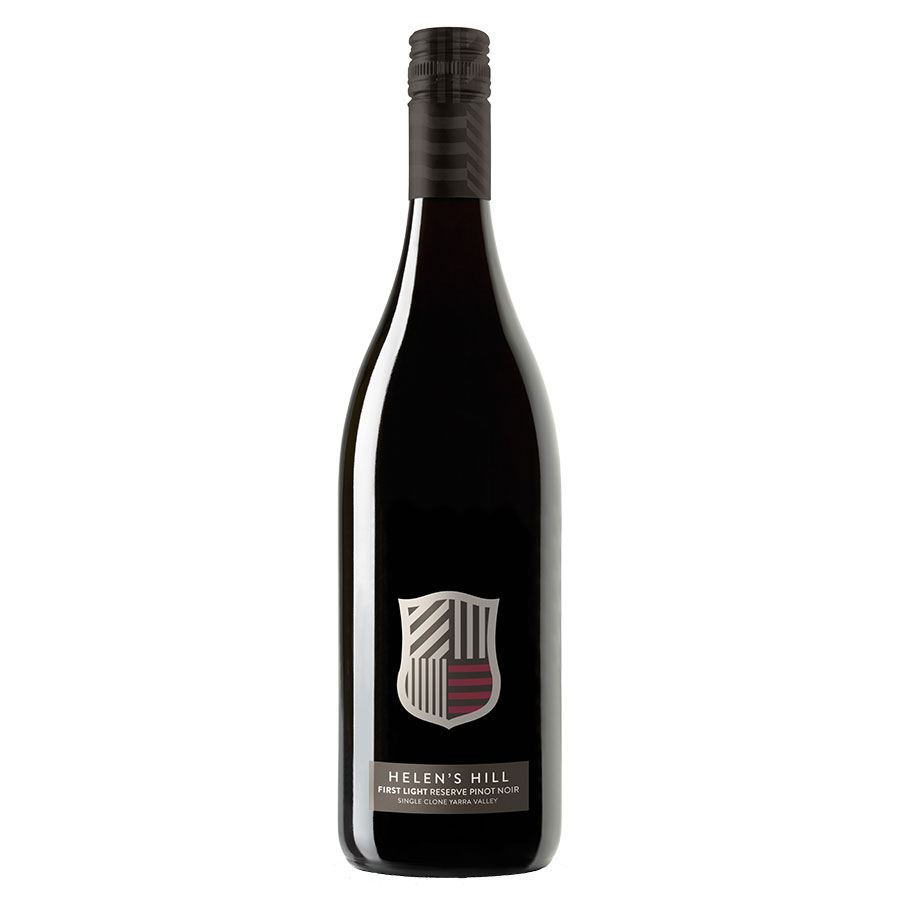 Helen's Hill 'First Light' MV6 Clone Reserve Pinot Noir 2017
Single Vineyard, Single Clone, Single Focus.
Made entirely from the MV6 clone, the 'First Light' Reserve Pinot Noir truly reflects the unique characteristics of Australia's very own Pinot Noir clone.  The MV6 clone was propagated in Griffith and MV stands for Mother Vine, the original vines which were propagated from cuttings from the famed Clos Vougeot vineyard in France's Burgundy region.
The vines that produce the 'First Light' were planted in 1980, so are well into their 3rd decade, and as such require minimal work with regard to monitoring fruit loads. By the very fact that they are aged means that they are by nature low yielding and consistently express both varietal and terroir characteristics with the minimum of fuss.
In terms of flavour profile, the MV6 clone is famous for the deep cherry and dark strawberry characters with hints of spice. Firm tannins but more back palate orientated.  Unlike the Pommard clone that expresses meaty, gamey characters, the MV6 clone has a more savoury tone to its flavour profile. Dried fruits, herbs and spice.  A more elegant and complex nose and palate.  Like the Pommard clone, the MV6 Reserve Pinot Noir will benefit from a few years in the cellar.
Please Login to view pricing and order details.
Are you a consumer looking to buy?
Product Gallery
Tasting Notes
Reviews & Awards