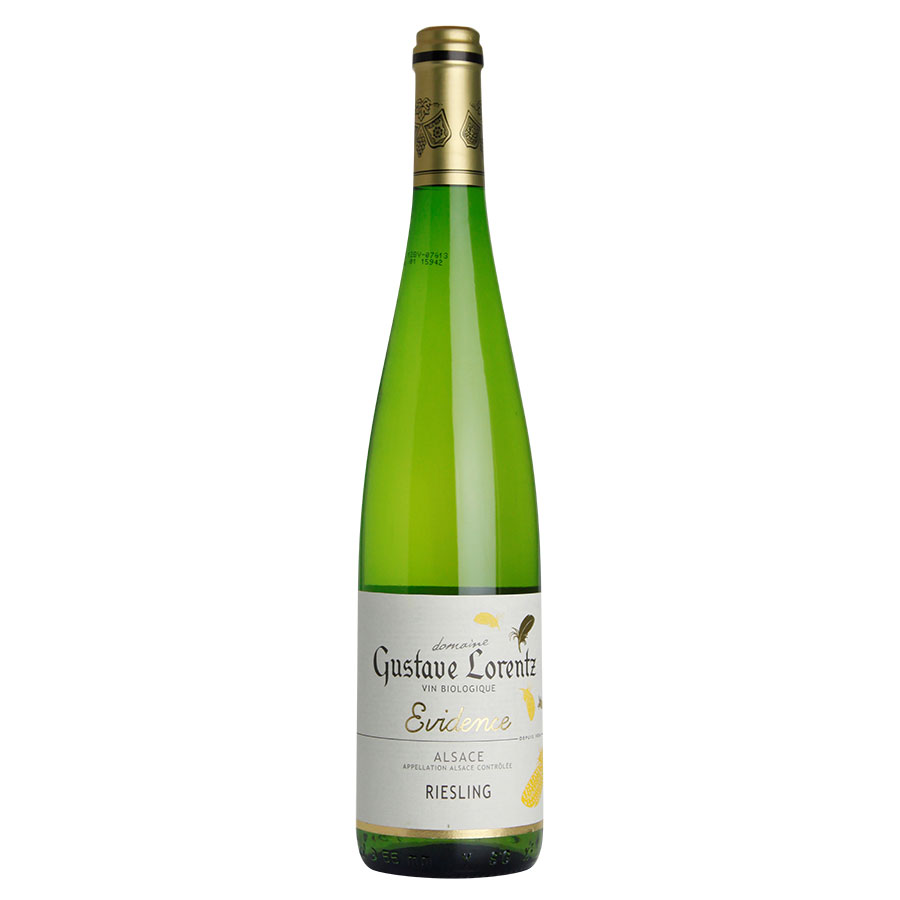 Gustave Lorentz 'Evidence' Organic Riesling 2015
Gustave Lorentz's 'Evidence' Organic range of wines reflect the respect Gustave Lorentz has for the biodiversity in their vineyards, as 'evidenced' by the return of game birds to their land, which has inspired this label.  The feathers on the label represent the wine's finesse and balance, while also alluding to its wild and natural environment.
Nose of pink grapefruit and lime combined by notes of white flowers.  Dry and racy, with a slight mineral edge, a characteristic from Bergheim soils.  In the mouth, the palate is vibrant and intense but elegant, without any heaviness. Its acidity structure is firm but nicely integrated.
Please Login to view pricing and order details.
Are you a consumer looking to buy?
Product Gallery
Tasting Notes
Reviews & Awards