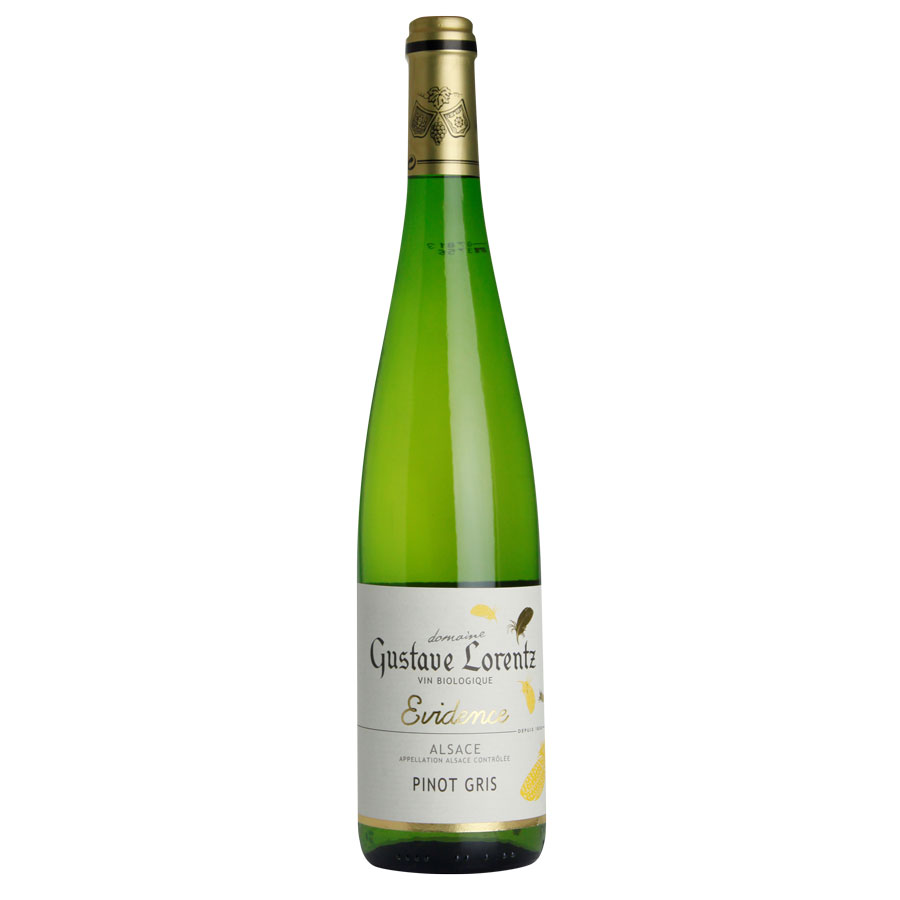 Gustave Lorentz 'Evidence' Organic Pinot Gris 2015
Gustave Lorentz's 'Evidence' Organic range of wines reflect the respect Gustave Lorentz has for the biodiversity in their vineyards, as 'evidenced' by the return of game birds to their land, which has inspired this label.  The feathers on the label represent the wine's finesse and balance, while also alluding to its wild and natural environment.
This wine displays a range of powerful, complex fragrances including hints of smoke, roasted coffee beans, white dried fruits, honey and some hints of minerality.  The palate is lively with refreshing acidity, yet round, fat, and fruity with great structure and a clean, dry finish.  An elegant yet powerful Pinot Gris!
Please Login to view pricing and order details.
Are you a consumer looking to buy?
Product Gallery
Tasting Notes