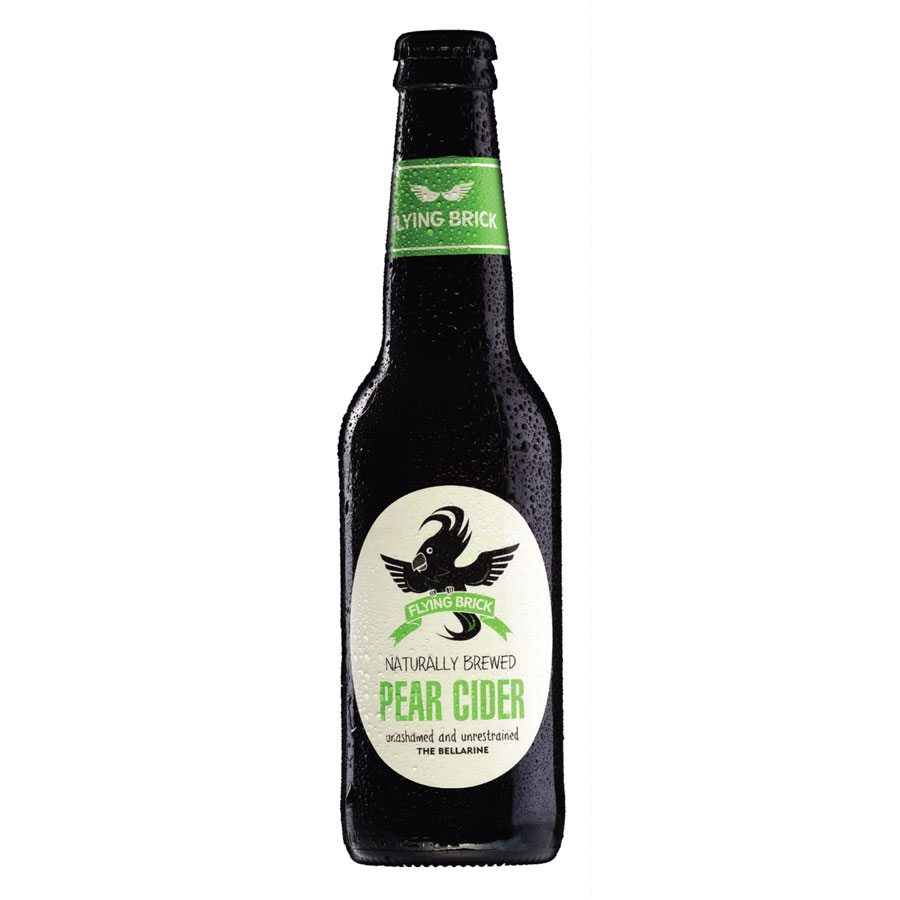 Flying Brick Pear Cider
Availability:Victoria and Tasmania
Flying Brick Pear Cider is light, crisp and delicate.  A lively, drier cider displaying vibrant, natural acidity.  Uncomplicated and pure, an enjoyable drink for any occasion, anytime.  Subtle, succulent pear notes across both nose and palate unashamedly denote this cider's origins.
100% Fresh Australian fruit…using succulent pears, never from concentrates.
Naturally brewed…using traditional methods.
No additives or gluten…free from added sugars, colours and concentrates, and it's gluten free.
Please Login to view pricing and order details.
Are you a consumer looking to buy?
Product Gallery
Tasting Notes
Reviews & Awards