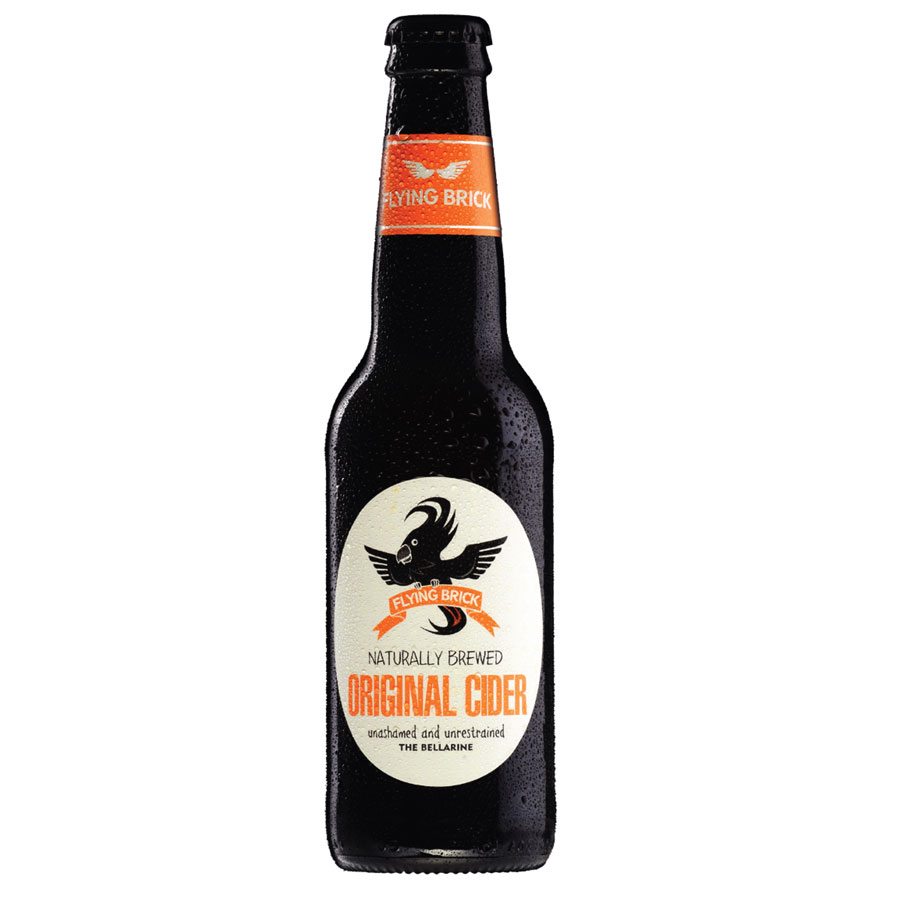 Flying Brick Original Apple Cider
Availability:Victoria and Tasmania
Flying Brick Original Apple Cider is pure, clean and fresh.  Fine and delicate with loads of fresh apple sweetness.  A playful creaming soda like toffee complexity.  An easy choice for a delightful and satisfying drink on a hot day.  Opulent golden straw in colour and a fine, delicate bead.  Lovely vanilla notes shining through on the nose.
100% Fresh Australian fruit…crispy, crunchy apples, never from concentrates.
Naturally brewed…using traditional methods.
No additives or gluten…free from added sugars, colours and concentrates, and it's gluten free.
Please Login to view pricing and order details.
Are you a consumer looking to buy?
Product Gallery
Tasting Notes
Reviews & Awards