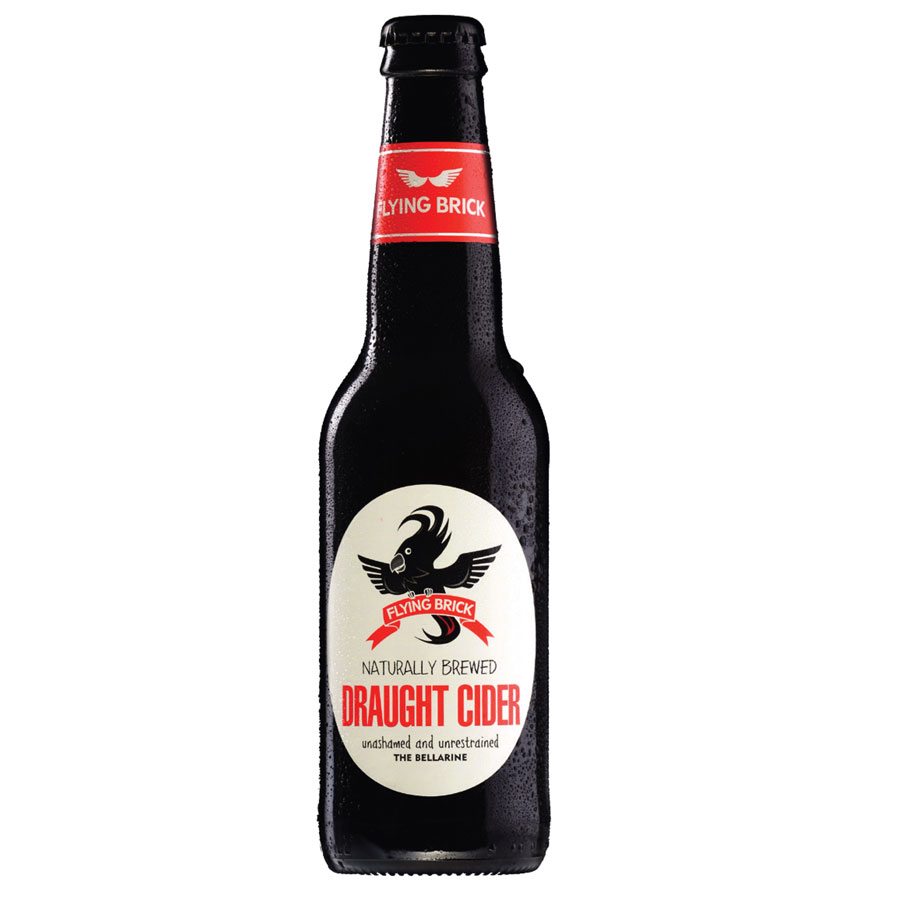 Flying Brick Draught Apple Cider
Availability:Victoria and Tasmania
Flying Brick Draught Apple Cider is rich, big and generous.  A daring cider with big, bold red apple varieties leaping out of the glass.  Warm honey/toasty display.  A perfect balance of fruit, acid, tannins and alcohol ensure this cider pours with a perfect 'moosey' head every time with great mouthfeel and finish.
100% Fresh Australian fruit…crispy, crunchy apples, never from concentrates.
Naturally brewed…using traditional methods.
No additives or gluten…free from added sugars, colours and concentrates, and it's gluten free.
Please Login to view pricing and order details.
Are you a consumer looking to buy?
Product Gallery
Tasting Notes
Reviews & Awards