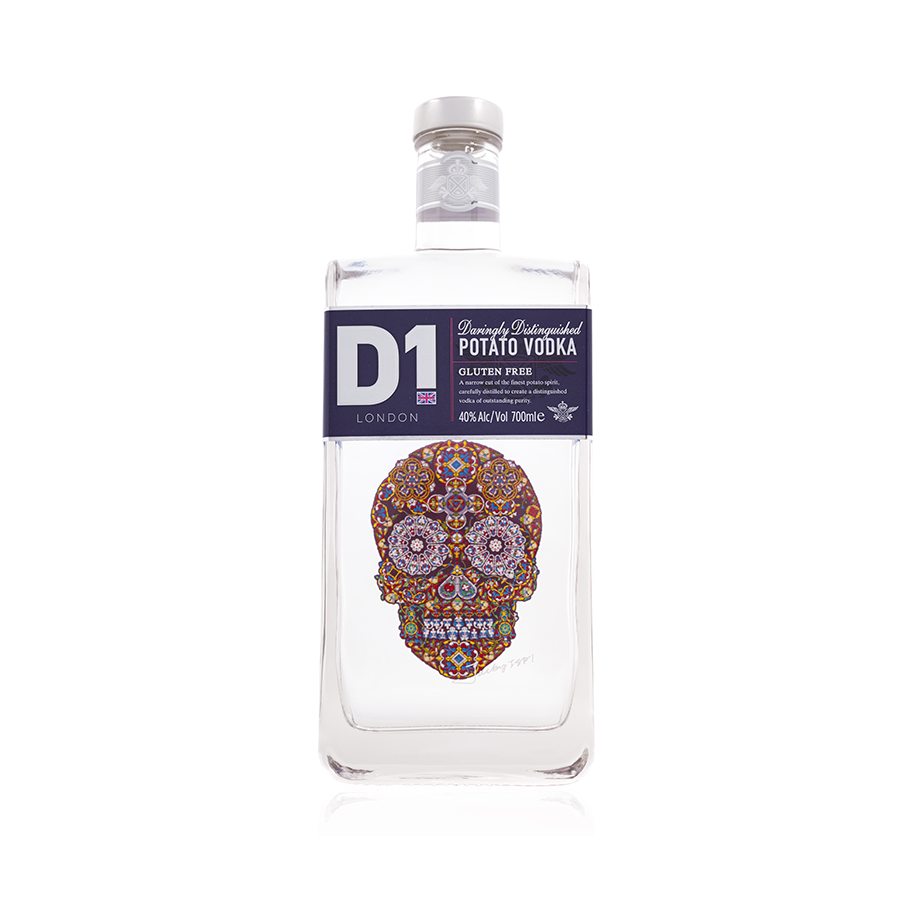 D1 London Gluten Free Potato Vodka
The daring character and delicious, creamy smoothness of D1 Potato Vodka are rooted in the careful selection of the finest potatoes.  Recognised by the world's leading bartenders as the ultimate vodka ingredient, D1 London Spirits has taken the craft of potato vodka to a new level. 
Starting with a long fermentation before three distinct distillations, during the second of these, the vapours are elevated 8 times through a series of 3 column stills.  As it ascends, the potato spirit passes over 1,200 purification plates, each raising the liquid a little bit closer to vodka perfection.  In the third and last distillation process they use a copper pot batch distillation that adds the final touch of smooth and distinguished D1 character.  This meticulous process is controlled with such accuracy that, after blending with crystal clear water, the spirit drawn from the still can be bottled without filtration.  The potato distillate originates from Poland with copper pot distillation in the heart of England; blended and bottled in Lancashire, using local water.
Please Login to view pricing and order details.
Are you a consumer looking to buy?
Product Gallery
Reviews & Awards