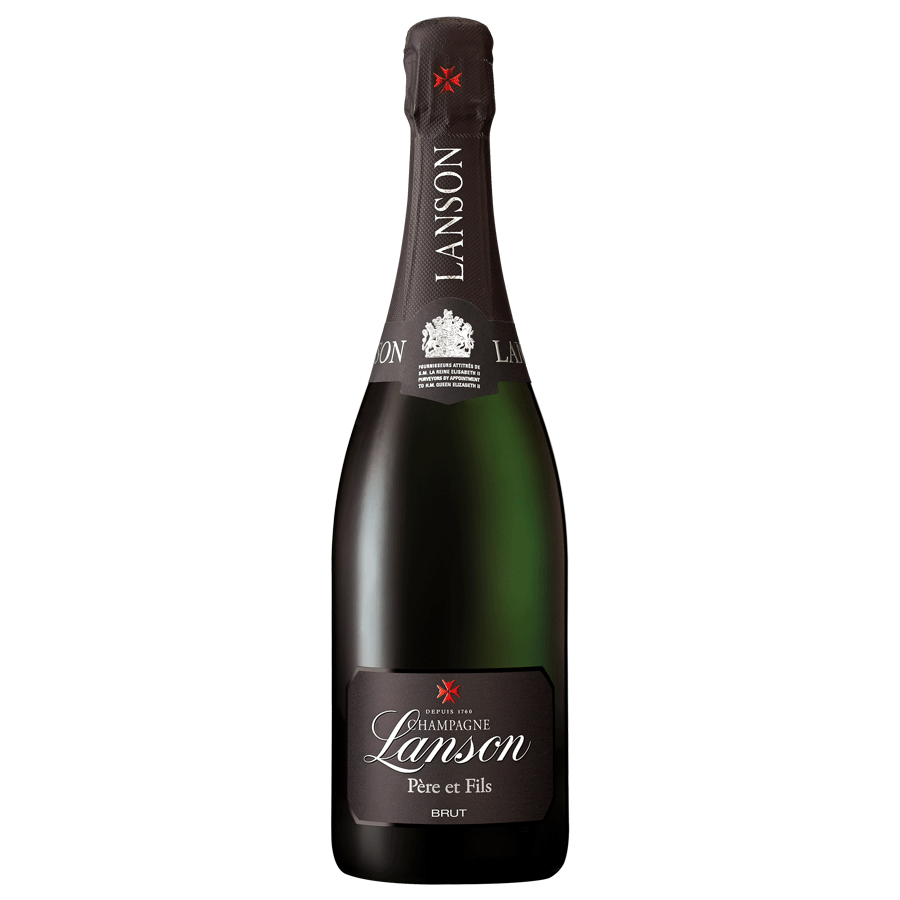 Champange Lanson 'Père et Fils' Brut NV
Lanson 'Père & Fils' Brut is a brand new, enriched evolution of the classic Lanson Black Label Brut, and is named after the first bottle of Champagne Lanson ever produced.
Created as a tribute to the Lanson family , Champagne Lanson 'Père & Fils' is aged in the cellars for a minimum of 4 years to allow the wine to flourish and its aromas to develop perfectly. Blended using a selection of the best Champagne Crus from 10 different vintages, the result is a rich, elegant Champagne with a fresh finish.
After 4 years of ageing, the 'Père et Fils' Cuvee unveils a magnificent bright golden colour, animated by tiny bubbles.  The nose reveals aromas of ripe fruits, honey and spices.  On the palate, this blend offers a complex, full and persistent impact with honeydew flavours.
The House of Lanson
Trophy: Champagne Producer of The Year 2018
International Wine & Spirit Competition 2018
Champagne Producer of the Year 2017
Melbourne International Wine Competition 2017
Sparkling Wine Producer of the Year 2017
Sommelier Wine Awards 2017 (UK)
Please Login to view pricing and order details.
Are you a consumer looking to buy?
Product Gallery
Tasting Notes
Reviews & Awards