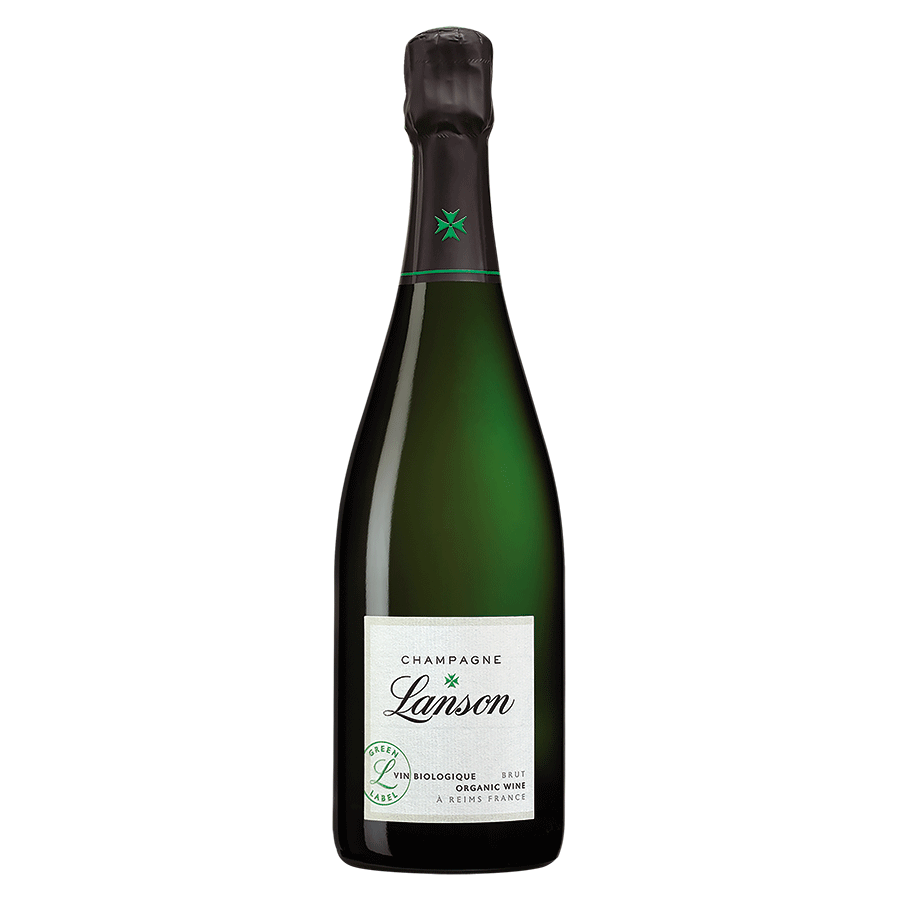 Champagne Lanson 'Green Label' Organic Brut NV
Lanson 'Green Label' Organic Champagne is produced using organic grapes grown exclusively on an estate vineyard at Verneuil, in the heart of the Marne Valley.
Committed to organic and biodynamic cultivation for many years, the vineyard is dedicated to protecting the ecosystem and respects the balance between soil, plants and humans.  It is part of The House of Lanson's overall approach to respecting the environment and follows a strict ecological logic the bottles are lightweight and the labels made of recycled paper.
Inspired by nature, Lanson has chosen to combine the colour green with its distinctive emblem, the Lanson cross.
The House of Lanson
Trophy: Champagne Producer of The Year 2018
International Wine & Spirit Competition 2018
Champagne Producer of the Year 2017
Melbourne International Wine Competition 2017
Sparkling Wine Producer of the Year 2017
Sommelier Wine Awards 2017 (UK)
Please Login to view pricing and order details.
Are you a consumer looking to buy?
Product Gallery
Tasting Notes
Reviews & Awards