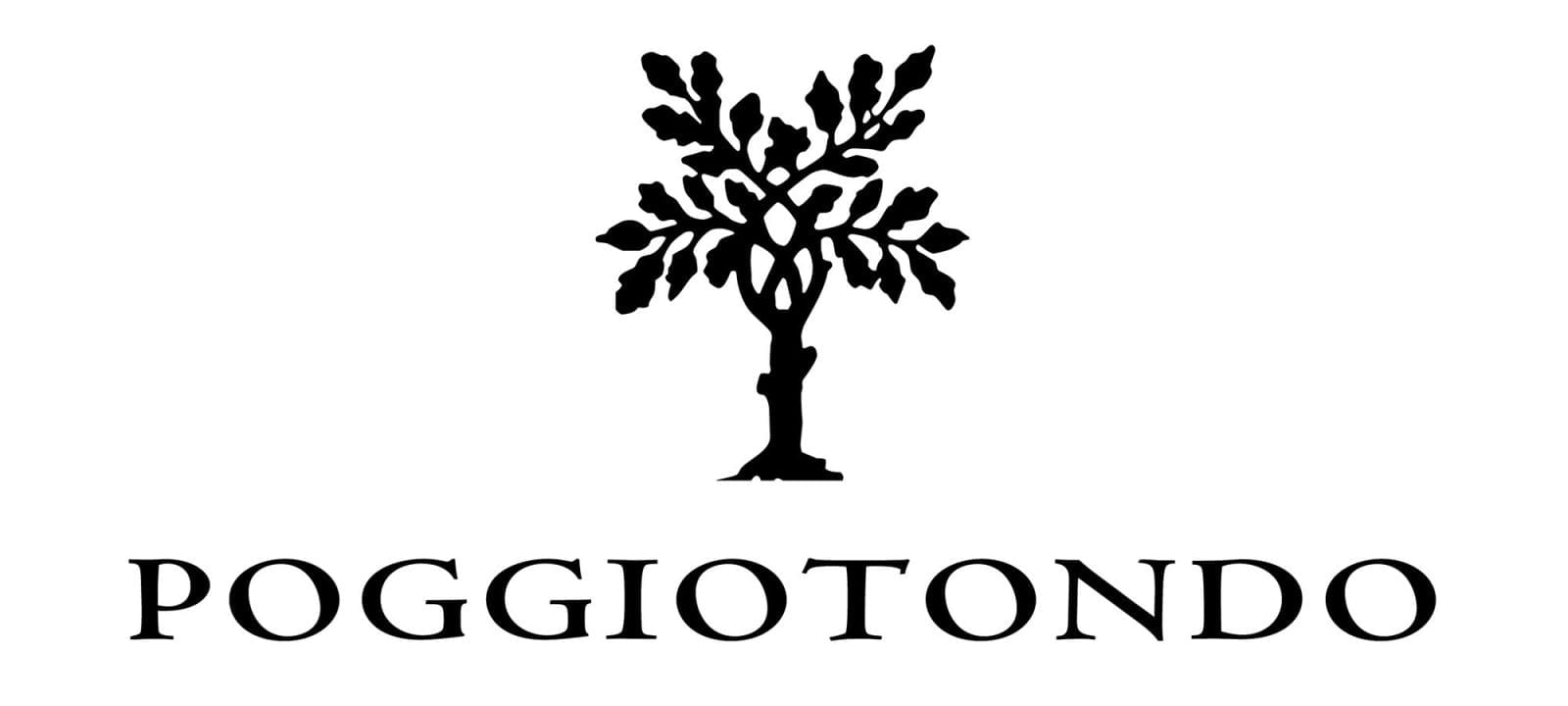 Organic Chianti from Alberto Antonini's family vineyard
Poggiotondo is located in the western part of Chianti, on the hills that connect the Montalbano with the Arno Valley.  This region is more directly influenced by the Mediterranean, which gives Poggiotondo a milder climate than others in Chianti.  The soils at Poggiotondo have a marine origin with plenty of limestone fossils (seashells), which have a strong impact on the wine flavours.
Alberto Antonini, the owner and winemaker at Poggiotondo, makes his wines in a modern style, whilst adhering to the true regional characteristics of the Chianti region.  A few years ago Alberto decided to move back to traditional vineyard management and  stopped using synthetic chemicals (herbicides, chemical fertilizers, systemic spraying agents etc) in order to regenerate the soil and make it 'alive'.  Most of the conventionally managed vineyards' soils are dead, and dead soils grow dead fruit which is responsible for dead wines.  By encouraging the vines to develop their own antibodies, Alberto is  experiencing healthier vines, better fruit quality, character and a very likely longevity of centuries of the vineyards themselves. 
Interview: "Has Alberto Antonini opted to lead rather than follow the market?"

"(…).  Antonini champions wines with "energy, purity, vitality, tension and minerality" rather than what he calls, with deliberate exaggeration, "concentration and viscosity, with three layers of barbecue sauce and ten pizza toppings".  The five enemies of terroir, he continues, are "over-ripe grapes, over-extraction, over-oaking, vineyard chemicals and the winemaker".  Rolland is no fan of chemicals either, but Antonini, unlike Mr Merlot, wants to be invisible in his wines. "If you recognise me, not the place, I say, 'Shit, what have I done wrong?' " As you'd expect, Antonini doesn't like new oak.  "Casks are like vines," he says, "they tend to get better with age."  He's moving away from stainless steel, too, because it "smells and tastes like death" in favour of concrete, "which smells of life".  He's some way from being a "natural winemaker", but he champions Mother Nature. "My academic training taught me that we had to fix things all the time in the winery, by adding tannins, yeast, enzymes, nutrients and oak.  But what are we afraid of?"  Antonini thinks that consumer tastes are shifting, but he wants to lead the market, rather than follow it.  (…).  "It's time we persuaded people to switch from Schwarzenegger to Michelangelo's David."  Michelangelo or not, the thing that strikes you about Antonini's wines is their drinkability. "How have we allowed people to persuade us that drinkabilty should not beassociated with great wines?" he asks. "It's crazy."
Tim Atkin MW, Harpers Wine & Spirit Trade News, November 2017

Article: "The winemakers' winemakers"

"(…). As part of the consulting work Antonini does around the world, in 2010 he was offered a job in the region of Yeghegnadzor, Armenia. In their first conversation, the producer told him he wanted a 'modern' wine. Antonini, his voice calm, his manner zen-like, replied that if what he meant was a wine from local grapes and fermented in amphorae, like the wines made 6,000 years ago in Yeghegnadzor, then that was the 'modern' wine he needed. 'The wine of the future will be the wine of the past,' says Antonini. And that's the vision that, even after a 30-year career, sparks this Italian winemaker's excitement – the idea of returning to absolute simplicity in order to achieve the best possible interpretation of where wines are born.  But that wasn't always his goal. Antonini today advises wineries in places as diverse as Maldonado on the Uruguayan coast, or Caltanissetta on the island of  Sicily. But it all started in Florence, where he graduated in oenology and viticulture in 1985. His first job was as an assistant winemaker at Frescobaldi, and then he become technical manager at remarkable Tuscan wineries like Col d'Orcia and Antinori. In 1997, however, he decided to work as a consultant, and it was then that his influence began to be felt.  Many of his clients are in Italy and he has his own winery, Poggiotondo, in Tuscany, where he lives when not travelling. (…)."
Decanter Magazine, July 2017