Availability:
Victoria

rebellionbrewing.com.au
Australia's most awarded gluten free beer!
John O'Brien is a legend of Australia's beer industry.  In 2003, he dreamed of producing a great tasting beer that could be enjoyed by everyone, free from the ill affects of mass-produced wheat and barley.
Upon blending the unique aromas and flavours offered by ancient grains such as sorghum and millet, John realised he needed to modify the standard brewing process and equipment.  For years he worked with local Aussie farmers to produce the right malted ancient grains and through extensive trial and error (and a fair bit of tasting!), he created his masterpiece!  Since that first commercial brew launched in August 2005, O'Brien has won over 40 local and international awards, making it Australia's most awarded gluten free beer.
As awareness about the nutritional value of ancient grains has grown, the appeal of gluten free beers has moved beyond taste to include health benefits.  These derive from high levels of beneficial minerals such as zinc (triple that of barley-based beers) and magnesium, proteins to help muscle growth, B vitamins and antioxidants.  In addition, a low GI index supports more stable blood sugar levels.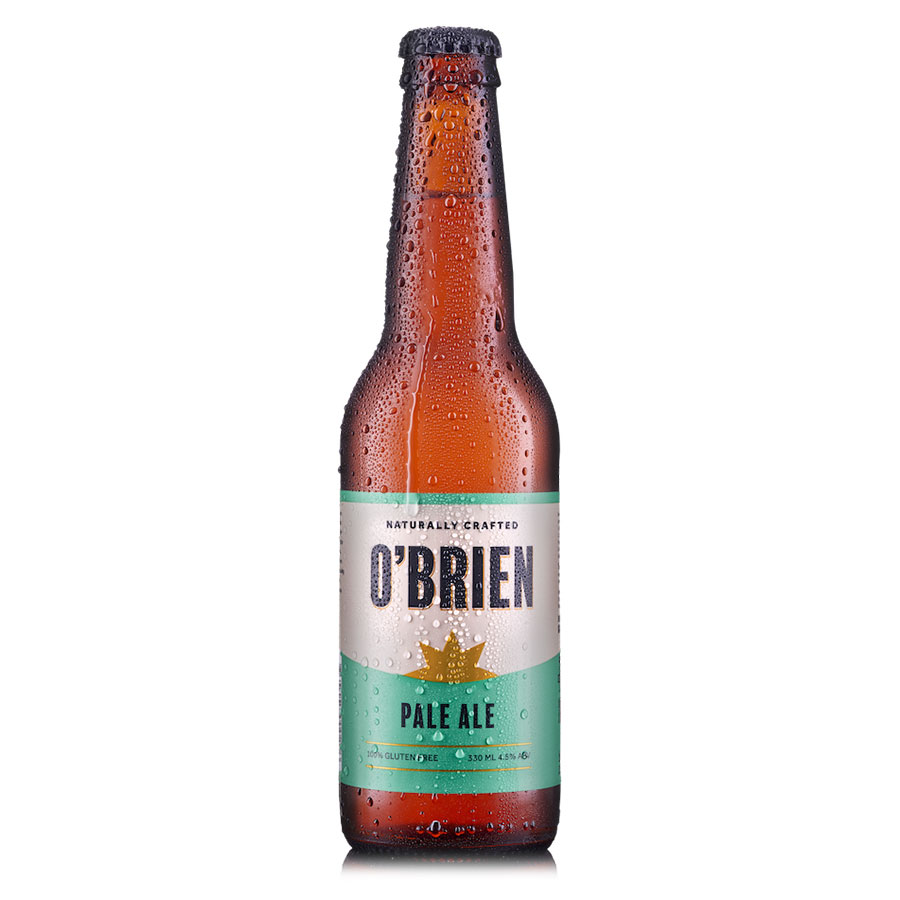 The original O'Brien Gluten Free beer… Medium-bodied, American style pale ale with mild hop aroma and distinct citrus and tropical fruit flavours balanced with a slight sweetness.
Please Login to view pricing and order details.
Are you a consumer looking to buy?
Trade Login
To access pricing, branding assets and to place orders, please login with your details below.