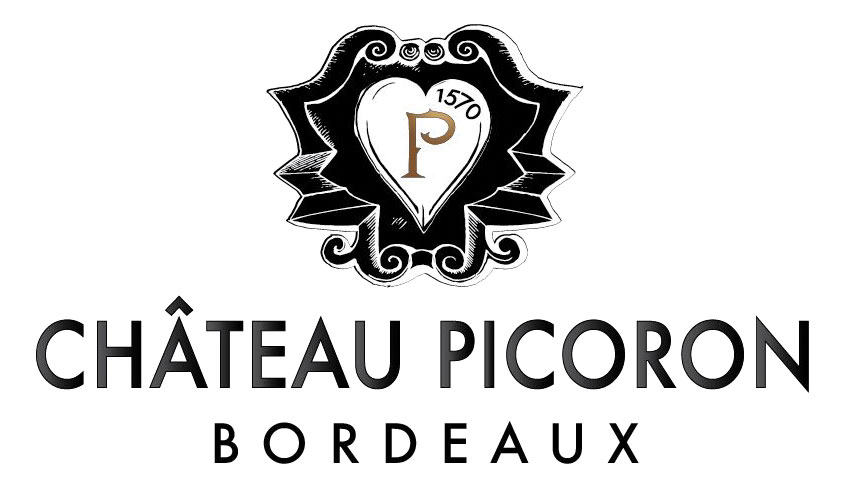 Availability:
Victoria

chateaupicoron.com
Château Picoron is a 5 hectare vineyard planted on a ridge extension of the Saint-Émilion clay and limestone plateau in Côtes de Bordeaux. 
Founded in 1570 by the Picoron family, Château Picoron has a long history of wine.  Today Château Picoron is operated by Australians, Frank and Glenda Kalyk.  What they produce is as much a celebration of the history of their winery, as it is the future.  Château Picoron is a coming together of France and Australia, old and new, past and future.
Château Picoron does not produce to be compared, but to express a wine which is uniquely theirs – not a blend of acres of vines, but a transparent expression of a specific place.  The wines are vinified plot by plot (each less than half a hectare), some producing only a few thousand bottles (no more than 2500 cases per year in total), and the result is a clean expression of terroir.
Winemaker, Stephane Apelbaum, believes nature to be his greatest collaborator, preferring a minimal intervention to vineyard management and winemaking. Château Picoron vines are not irrigated, the wines are produced sustainably, and the winery is on a journey toward organic conversion.
The south facing ridge shielded Château Picoron from the Bordeaux Spring frost which impacted most other wineries, making 2017 a vintage to celebrate!   An aromatic bouquet of ripe red fruit, vanilla and spices, mouth-watering fresh berries and light tannins.  Perfect balance of strength and freshness. Only 1400 cases were produced from the rolling clay and limestone hills of Château Picoron. …
Please Login to view pricing and order details.
Are you a consumer looking to buy?
This exceptional Bordeaux wine is from carefully selected plots on the continuation of Saint-Émilion's celebrated limestone ridge, the perfect terroir to grow a beautiful 100% Merlot. Summer 2015 in Bordeaux was flawless.  Warm dry days provided uninterrupted ripening for the Merlot berries, producing a dense, complex wine.  Rich aromas of lightly stewed fruit, truffles and vanilla, layered with creamy tannins…
Please Login to view pricing and order details.
Are you a consumer looking to buy?
Trade Login
To access pricing, branding assets and to place orders, please login with your details below.