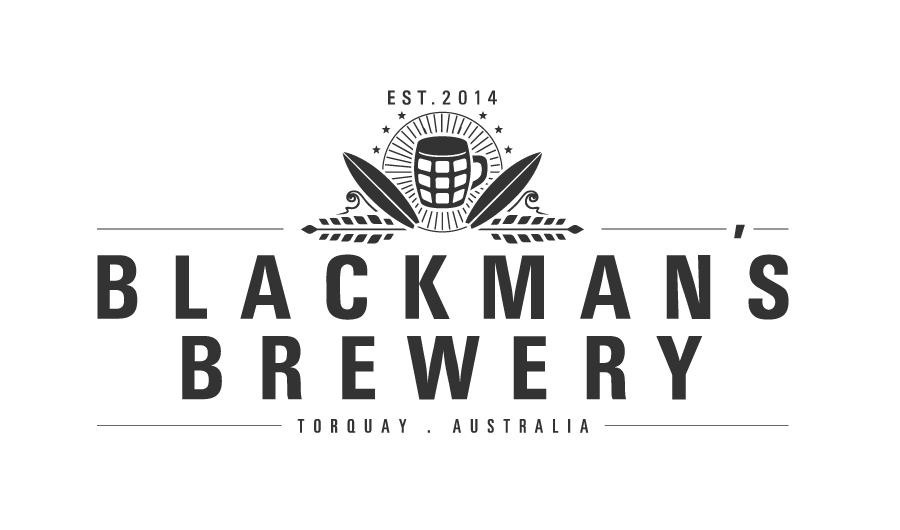 Availability:
Victoria

www.blackmansbrewery.com.au
Blackman's Brewery was founded in 2014 by Renn and Jess Blackman, and is a 100% independently owned brewery which brews and cans everything they produce onsite in their amazing backyard, Torquay, on Victoria's stunning Great Ocean Road.
Renn comes from a brewing background and has studied brewing and been working in the industry for over 12 years. Jess has worked in the advertising and marketing and beer industries for many years.
Blackman's Brewery package all their beers in cans and kegs with the environment in mind – canning beer has a lower carbon footprint as cans are lighter than glass, therefore lighter to transport, resulting in less fuel being consumed in transport.  Cans take up less space in recycling and can be crushed, creating a more efficient and greener recycling method, and are 100% recyclable.  Blackman's Brewery use recycled milk bottle 4 pack and 6 pack rings which are made from 100% recycled plastic milk containers. Water is a major focus for Blackman's Brewery, and the company is continually improving its water usage process, making sure it recycles as much as possible in all brewing processes.  All the spent grain is sent to a local farm, where pigs and cows enjoy it.  Malt bags are recycled in-house.
2019 Trophy – Australian Champion Small Brewery

Australian International Beer Awards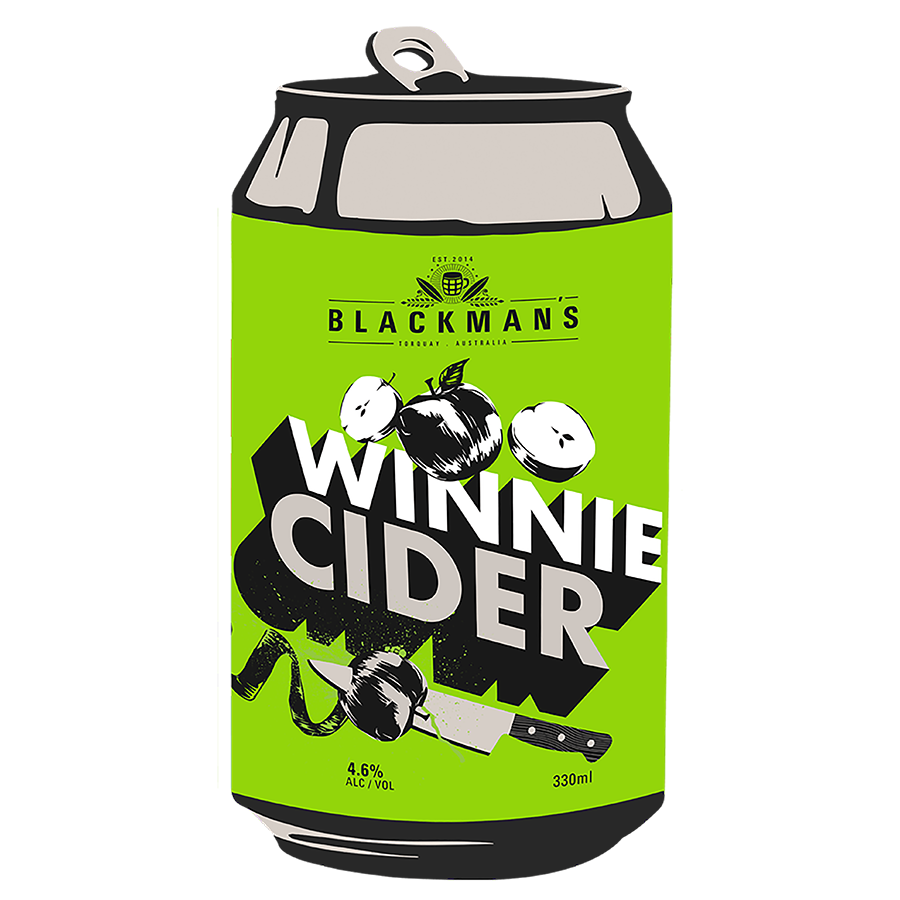 Cloudy, fruity, left of centre, unfiltered apple cider, Winnie is a little bit c-r-a-z-y!  A dry style, that has a tart effervescent finish.
Please Login to view pricing and order details.
Are you a consumer looking to buy?
Trade Login
To access pricing, branding assets and to place orders, please login with your details below.