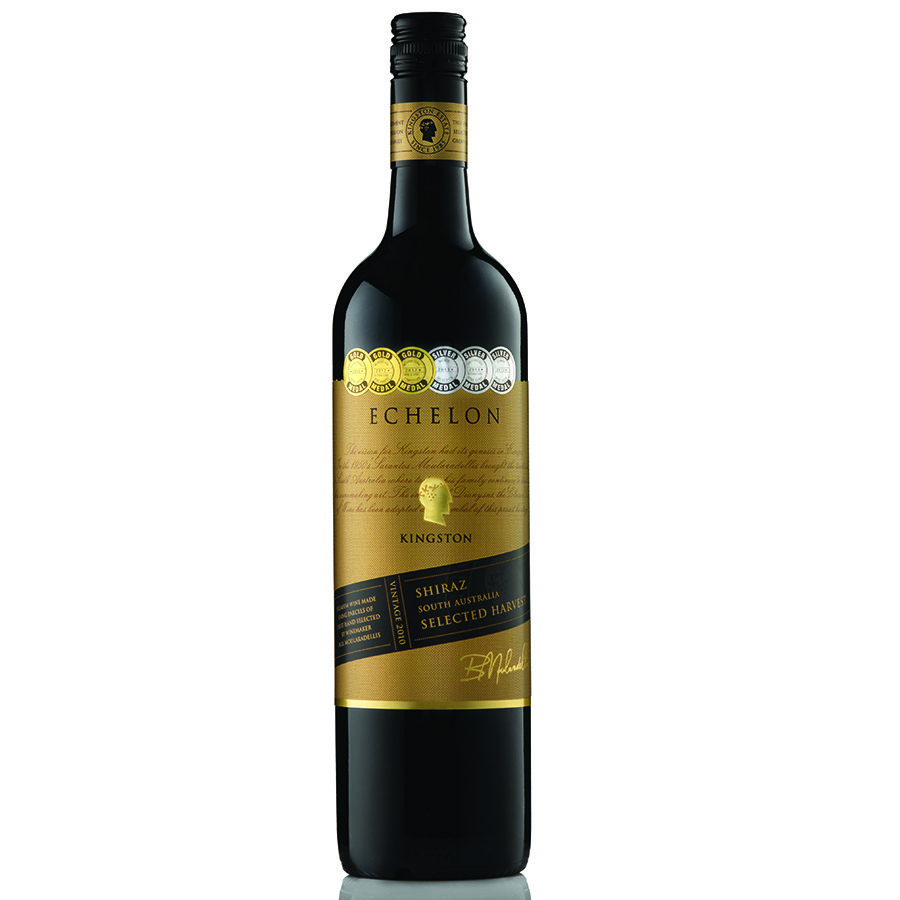 Kingston Estate 'Echelon' Shiraz 2010
The Echelon range showcases Kingston Estate's limited release varietal wines, considered the pinnacle of each vintage.
Only parcels of wine displaying exceptional fruit vibrancy and intensity of flavour make the final selection for this label.  The wines are assessed not only for their youthful qualities, but an ability to develop for their full potential with further bottle maturation.
This wine showcases the great qualities of this iconic Australia variety; strength and depth of character.  Lusciously full, its wonderful upfront blueberries and forest fruits moving to a mid palate of black olives delivers with a smooth, complex tobacco oak finish.
Please Login to view pricing and order details.
Are you a consumer looking to buy?
Product Gallery
Tasting Notes
Reviews & Awards